Haley's extraordinary. Going to make a lot of money: Trump
World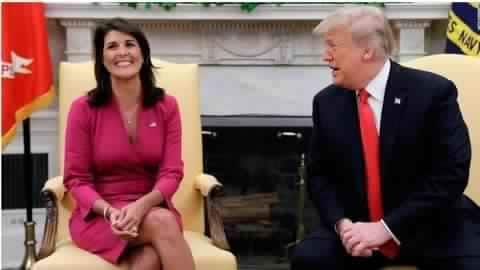 Describing Nikki Haley as an "extraordinary person," US President Donald Trump has said the outgoing US Ambassador to the UN is "going to make a lot of money" in the private sector, which she intends to join.
The 46-year-old is the first Indian-American to hold a Cabinet-ranking position in any US Presidential Administration, tendered her resignation on Tuesday, which Trump accepted.
Here's more.
Information
Haley hinted of going to private sector after resigning
Haley had hinted in her resignation letter that she is headed to the private sector after two years at the UN. She's likely to stay in the position until the year-end so that her successor could be nominated and confirmed by the Senate.
Details
Trump believes Haley would return to his administration later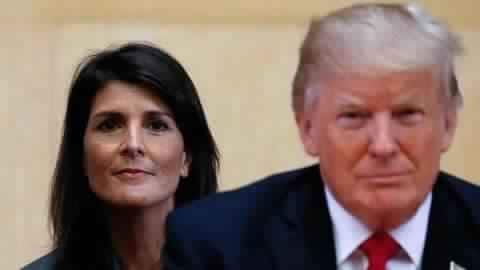 Trump exuded confidence that Haley would return to his administration in some capacity at some point.
"Nikki is our friend. She has been great. I want whoever it is to spend some time with Nikki before Nikki goes out and gets herself a job, and hopefully does... she's going to make a lot of money," Trump told reporters at the White House yesterday.
Information
Trump has shortlisted five names as Haley's replacement
Trump said he was considering the name of four-five persons as Haley's replacement. One of them being Dina Powell (45), the former Deputy National Security Adviser to Trump. He had also suggested his daughter Ivanka's name but later retracted saying he'll be accused of nepotism.
Time
There was never a good time for Haley's resignation: Trump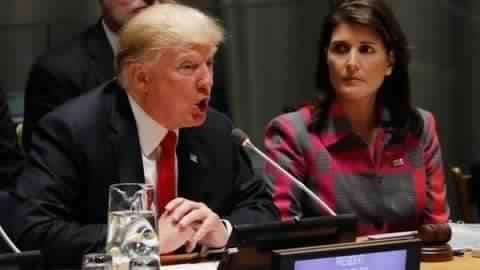 Asked about the timing of Haley's resignation, just before the mid-term polls, Trump said there could never be a good time.
"If she waited until after, then they'd say, 'Oh, you know...' If we win, they'd say, why is she doing it. And if we lose, they'd say, oh, well, that's obvious why she's doing it. So there's really no good time," he added.
Resignation
I thought it was very elegantly done, says Trump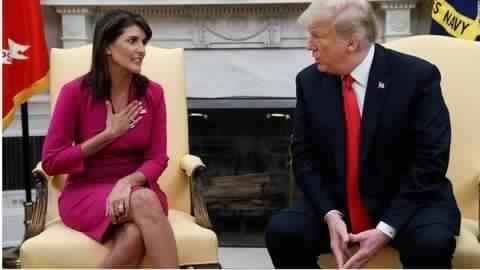 Trump said Haley spoke to him about her resignation some six months ago or "maybe even a year ago."
"She wanted to be here for about two years. I think the point really was, last week at the United Nations, she wanted to get through that and then go," he said, adding, "I thought it (Haley tendering resignation) was very elegantly done."
Reputation
James Mattis, Washington Post heap praises on Haley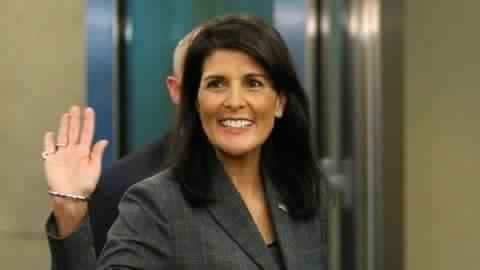 The Washington Post said yesterday that Haley served in the Trump administration and departed with most of her dignity intact.
"That, in and of itself, is what makes her extraordinary," it said.
Defence Secretary James Mattis too praised Haley saying she had been a wonderful representative for the US and "has been a tremendous asset to all of us here in the Defense Department."