Indian-American cardiologist invests $60 million in medical device company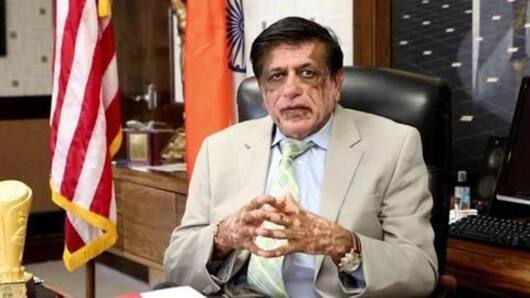 An Indian-American cardiologist and entrepreneur has invested $60mn in a medical company that will support clinical trial on cardiac devices to replace the stent.
Dr. Kiran Patel's investment is for the Concept Medical Inc, a Florida-based medical device company's Investigational Device Exemption (IDE) for world's first sirolimus-coated balloon.
Reportedly, Patel's investment will pave way for clinical studies to reduce the risk of heart blockages.
In context
Indian-American invests $60 million in medical device company
Explanation
What is sirolimus balloon catheter?
Sirolimus balloon catheter is a drug-coated balloon- a replacement of the stent.
If a stent cannot be placed in a human body, then sirolimus balloon is used.
Patel's investment will pay for clinical studies on cardiac devices coated with a substance that reduces the risk of heart blockages and the length of time a patient needs to take blood thinners, Concept Medical Inc said.
Cardiovascular diseases
Cardiovascular diseases responsible for 31% of global deaths
Noting that cardiovascular diseases represent 31% of all global deaths, Patel said that his contribution will help towards healthcare of millions of people worldwide.
"I'm excited to be a part of CMI whose research & innovative technologies will meet a major unmet need in patients with... cardiovascular diseases. This venture enables me to contribute to millions of hearts beating around the world," Patel said.