University of Houston building to be renamed after Indian-American couple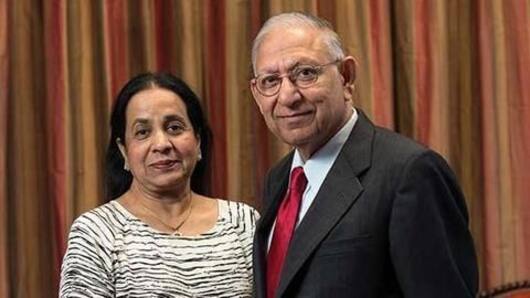 A building at the University of Houston will be renamed after an Indian-American couple in recognition of a gift that'll provide ongoing support for faculty, students, and research.
The University's Engineering Research Building will be named after Durga D and Sushila Agrawal who made a sizable donation to the college.
The $51mn building, opened in 2017, already had a floor named for the couple.
In context
US: UH building to be renamed after Indian-Americans
Agrawal's gift will benefit a number of key objectives
Eloise Brice, Vice President of University Advancement, said, "Recruiting the best and brightest students and faculty is a key goal for the University of Houston, and this generous gift will allow the Cullen College of Engineering to make great strides in that arena."
Way to success
One can achieve any goal with hard work, determination: Agrawal
Durga Agrawal came to Houston in 1968 with a bachelor's degree in mechanical engineering from Delhi College of Engineering.
He earned his master's degree and PhD in industrial engineering from the UH Cullen College of Engineering.
"My message to the students is to always be optimistic; one can achieve any goal with hard work, persistence, and determination," Agrawal said.