World
Iran sentences U.S. permanent resident to 10 years in prison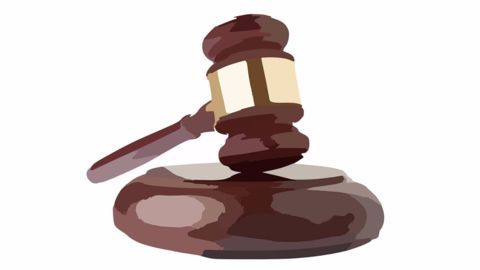 A U.S. permanent resident named Nizar Zakka, after being detained in Iran for over a year, was sentenced to a $4.2 million fine and 10 years in an Iranian prison.
Zakka's sentencing is the latest development in Iran's crackdown on people with foreign ties in wake of its landmark nuclear deal.
In context:
Nizar Zakka's disappearance and imprisonment in Iran
Nizar Zakka

Who is Nizar Zakka?
Originally a Lebanese national, Nizar Zakka holds a permanent resident status in the U.S.
He completed his schooling from Riverside Military Academy in Georgia and went on to complete his Bachelor of Science and Master of Science degrees from the University of Texas.
Zakka, an advocate of internet freedom, founded an NGO called the Arab ICT Organization (also known as IJMA3) in 2005.
The Arab ICT Organization

Zakka's NGO is "the regional voice of the ICT industry, IJMA3 is dedicated to advocating policies that advance the industry's growth and development; facilitating international trade and

investment

in ICT products and services; and harnessing ICT toward the fulfillment of critical regional development challenges".
Love World news?


Stay updated with the latest happenings.
Disappearance

The disappearance of Nizar Zakka
On 15th September 2015, Nizar Zakka travelled to the Iranian capital of Tehran to attend a conference on entrepreneurship.
On 18th September, while on his way back to the airport, Zakka disappeared.
On 3rd November 2015, the Iranian state television officially announced that Zakka was in the custody of Iranian authorities on suspicion of being an American spy.
U.S. State Department's reaction to Zakka's abductment

After Zakka's arrest, U.S. State Department spokesperson Elizabeth Trudeau said that U.S. officials were aware of Zakka's case but would be unable to provide assistance since "U.S. lawful permanent residents are not U.S.

passport

holders and would travel on the passport of their nationality".
Trial

The trial of Nizar Zakka
Zakka was sentenced by a revolutionary court in Tehran - a closed-door tribunal which addresses cases of alleged sedition.
Amnesty International reported that Zakka had received very limited legal assistance before appearing for the trial and had only two court hearings before the sentencing.
Jason Poblete, the U.S. lawyer representing Zakka, said that the 60-page court verdict was yet to be seen.
A biased judge?

According to Zakka's supporters, Judge Abolghassem Salavati heard Zakkar's case. Salavati gained a reputation for giving out tough sentences in politically charged cases when he sentenced an American-Iranian Washington Post journalist named Jason Rezaian to prison in November 2015.
Love World news?


Stay updated with the latest happenings.
23 Sep 2016

Iran sentences U.S. permanent resident to 10 years in prison