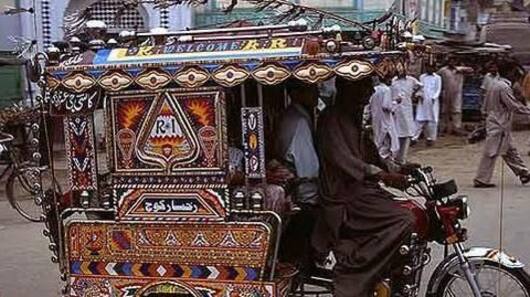 Pakistan: FIA summons autorickshaw driver over PKR 300cr-worth transactions
Muhammad Rasheed, an autorickshaw driver, got the scare of his life when he received a call from Pakistan's Federal Investigating Agency (FIA) which sought an explanation from him about a whopping PKR 300cr-worth of transactions made to his account.
Rasheed who lives in Karachi came to know about the huge transactions in his account only when FIA summoned him for an explanation.
Here's more.
PKR 300 crore is a dream, says auto driver
"FIA officials told me that transaction of some PKR 300cr were made through my salary bank account which I had opened back in 2005 when I was working for a private company as driver," Rasheed said.
Rasheed said he quit that job just after a month of joining.
"PKR 300cr is a dream. I've never even seen PKR 1L in my life," he lamented.
Rasheed suspects his salary account being used for other purposes
When asked about his former employer, Rasheed said he's unable to recall its name.
"My family and I live in a rented place. I work hard to make both ends meet. I can't even imagine such a huge amount. I suspect my salary account was being used for some other purposes," he said.
He said he convinced FIA officials about his present financial conditions.
Love World news?
Stay updated with the latest happenings.
Yes, notify me
FIA is investigating large-scale money laundering cases
The FIA is investigating large-scale money laundering cases after the Supreme Court appointed a Joint Investigation Unit (JIT) to probe into the matter.
The FIA is investigating several individual accounts, which have been used for money laundering by some influential businessmen and politicians.
In many cases, dormant accounts of poor people have been activated with the connivance of some bank officials for huge transactions.