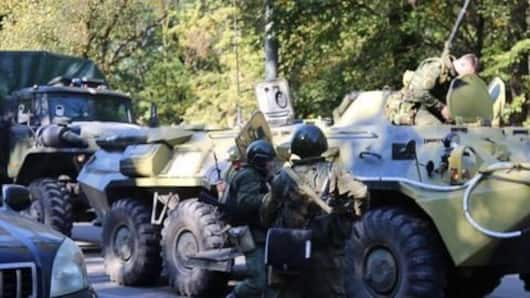 Crimea: At least 17 killed in attack on college
An attack on a college in the Russia-occupied peninsula of Crimea has left dozens injured and at least 17 dead.
Initially, officials said that an "unidentified explosive device" had been detonated at the college, but later said that the victims died of or were injured by gunshots.
The alleged attacker, 18-year-old Vladislav Roslyakov, reportedly killed himself after attacking the college.
Here are the details.
The attack took place in the city of Kerch
The attack took place at a technical college in the city of Kerch, which is situated at the point where a Russia built a bridge connecting itself to Crimea.
The technical college is a vocational school with around 850 teenagers enrolled, and Roslyakov is believed to have opened fire on students inside the building, before he killed himself.
The Russian response in the aftermath of the attack
Once news of the attack broke, national guard units were rushed to the spot, and a major emergency response operation was launched.
Four military planes were sent to evacuate the victims, and military hospitals agreed to treat the wounded.
Reportedly, most of the victims were students who were enrolled at the college, and the situation remains tense in Kerch.
Love World news?
Stay updated with the latest happenings.
Yes, notify Me
Russia terms attack as "mass murder", not terrorism
The attack had initially been described as an act of terrorism by Russian authorities, and the Russia-backed Crimean parliament had cast aspersions on Ukraine, with whom Russia has had strained relationships since it forcefully annexed Crimea in 2014.
However, Russian investigative agencies later re-classified the attack as "mass murder".
Following the attack, other schools and pre-schools were evacuated in the city.