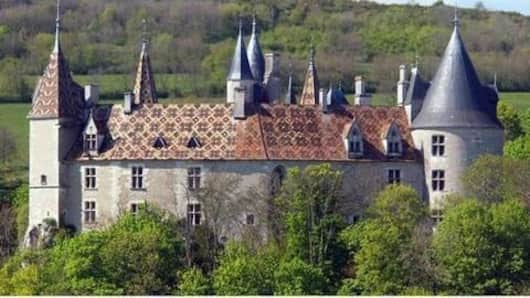 #RichAfterlife: 'Dead' man found living in castle with Rolls Royce
What happens after you die? What's there in the afterlife? These heavenly questions have time and again disturbed our minds.
While Hindi saas-bahu soaps have found solace with the return of Mihir Virani and Mr. Bajaj, a man in France has taken it way overboard.
Picture this: A Ukrainian man, who faked his death, was arrested by Europol, living in a castle with a Rolls Royce.
And, all of it is true.
Man was a "high profile fugitive"
The man, who was a "high-profile fugitive" in international money laundering case, was recently detained near Dijon in Burgundy, France.
Dubbed as "King of the Castle" by Europol, the man had bought a whopping €3mn castle, the Chateau de La Rochepot, a vintage Rolls Royce Phantom car and three artworks by Salvador Dali.
He had evaded justice in Ukraine by forging death certificates.
French authorities became suspicious while probing transactions of castle's purchase
The investigation began in January when the French police began probing suspicious transactions of the purchase of the castle.
When they found out the owner's identity and the international dimension of the case, the French authorities rapidly requested Europol's support.
Dear money launderers, if you're evading arrest, don't hide in a big castle, with expensive cars around. It tends to draw attention.
Love World news?
Stay updated with the latest happenings.
Yes, notify me
Man was apparently living in a tourist attraction of France
Amid all the chase-and-run drama, what's interesting is that the castle the man was living in, is a tourist attraction. The castle in La Rochepot, in the Cote d'Or region of Burgundy, attracts more than 20,000 visitors a year, according to French media reports.
Man was a natural conman, met town's Mayor few times
It appears that the man had done a brilliant job in hiding his identity.
He was so good that even the mayor of La Rochepot met him a couple of times and the latter didn't suspect a thing.
In fact, the mayor told reporters that the man didn't look suspicious and kept the castle up and running.
He was right under your nose, France!