World
MH17 crash: Dutch investigation puts Russia in the dock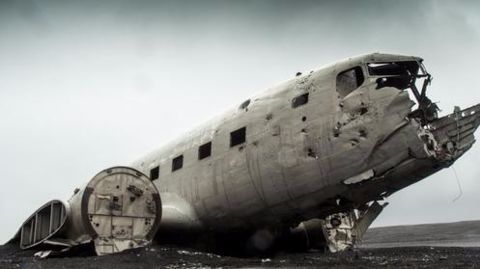 A Dutch-led investigation concluded that the missile used to bring down the Malaysia Airlines plane in 2014 over Ukraine was shipped in from Russia at the behest of Russian-backed separatists.
The report confirmed Russia's part in the deployment of the missile as well as the following cover-up, which endures to this day.
The report will open a long diplomatic and legal struggle.
In context:
Malaysian Airlines MH17: Understanding the crash
17 Jul 2014

Malaysian jetliner with 298 aboard explodes over Ukraine
A Malaysian Airlines Boeing 777 exploded, collapsed and burned in a part of eastern Ukraine controlled by pro-Russia separatists.
All 298 people aboard were killed.
It was reported that it was blown by a Russian-made anti-aircraft missile.
It was believed that the jetliner had been mistaken for a military aircraft.
Russian President Vladimir Putin blamed Ukraine for creating "conditions for insurgency in eastern Ukraine".
A gruesome crash

All 298 people on board were killed: including 80 children. 38 of the passengers were Australian residents and a majority were from the

Netherlands

, and 43 (including the crew) from Malaysia.
Love World news?


Stay updated with the latest happenings.
19 Jul 2014

Ukraine says Russia felled the Malaysian plane
The Ukrainian administration announced that it had evidence that Russia had rendered the surface-to-air missile system that was used to shoot a Malaysia Airlines jet.
Ukraine accused separatist rebels and Russia of attempting to cover up their part by hindering recovery workers and displacing evidence.
Ukraine said Russia was moving the three missile launchers back to Russia to conceal its role.
15 Oct 2015

Investigation says Russian-made missile responsible for the crash
A 15-month investigation into the crash of Malaysia Airlines Flight 17 came to the conclusion that the aircraft was struck by a Russian-made missile.
The findings were based on a distinctive shrapnel pattern that was found in the cockpit where the missile had hit.
The inquiry was conducted by a five-nation investigative team that went through several tons of debris.
Buk that gave Russia away

A shrapnel found in the pilot's body that belonged to SA-11, or Buk, surface-to-air missile launcher confirmed Russia's role as this missile launcher is used only by Russia.
29 Sep 2016

MH17 crash: Dutch investigation puts Russia in the dock