World
Passenger train crashes in Hoboken Terminal at New Jersey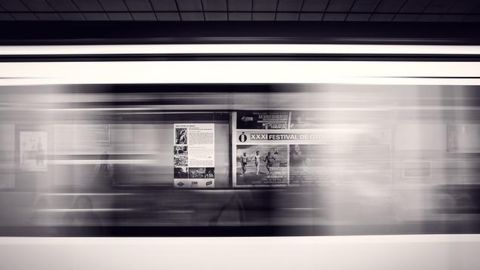 During a Thursday morning commute, a passenger train collided with a platform inside of the Hoboken Terminal at New Jersey.
According to reports, the crash left more than 100 people injured.
Pictures posted on social media display a train carriage smashed right through the station concourse, a collapsed roof, debris and wreckage.
According to the New Jersey Transit, multiple passengers were trapped.
In context:
The New Jersey Train Crash
About

The Hoboken Terminal
Hoboken Terminal is one of New York's largest transportation hubs.
Nine New Jersey Transit (NJT) commuter rail lines, one Metro-North Railroad line, several NJT buses, private bus lines, the Port Authority Trans Hudson (PATH) rapid transit system and NY Waterway-operated ferries are some of the transit methods served at the terminal.
It lies on the west bank of the Hudson River across from NYC.
Busiest railway station

The Hoboken Terminal is used by more than 50,000 commuters daily, thus becoming the busiest railroad station in New Jersey and the state's second busiest transportation facility after Newark Library

International Airport

.
Love World news?


Stay updated with the latest happenings.
29 Sep 2016

Passenger train crashes in Hoboken Terminal at New Jersey
Eye-witnesses

Witness Accounts
A passenger named Bhagyesh Shah said, "I saw a woman crying pinned under the concrete. A lot of people were bleeding, one guy was crying."
A 62-year old lady by the name of Linda Albelli said, "I noticed, 'he's not slowing up, we're going too fast,' and with that there was this tremendous crash."
Leon Offengenden said, "It was pretty chaotic."
30 Sep 2016

3 die in New Jersey train incident
On 29th September, 2016, at 8.45 am, train #1614 arriving from Spring Valley struck the Hoboken terminal building.
The train, failing to stop as it pulled into the terminal with speed, went up over the blocks at the end of the track, ramming into a wall few metres away.
3 people died and more than 100 were injured, according to reports.