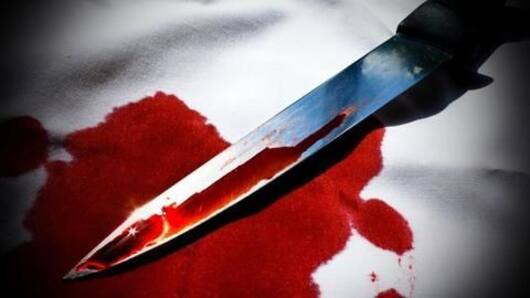 Woman kills boyfriend, feeds cooked body-parts to construction workers, dogs
A love story-turned-revenge tale isn't new, but this Moroccan woman took it to a new level.
The 30-year-old, enraged after being dumped, allegedly killed her boyfriend, chopped off his body, cooked it and served the same with rice to a few Pakistani nationals working nearby.
The crime, though happened months ago, got revealed recently after the victim's brother found a tooth in her blender!
What blew her off? He wanted to marry someone else
The deceased was a resident of Al Ain, a city in the United Arab Emirates (UAE) sitting on the border with Oman, and has been in a relationship with this woman for the last seven years.
Cops said they lived together and were happy, until one day he told her that he planned to marry another woman from their home country, Morocco.
Some she cooked for workers, some she served to dogs
All hell broke loose and the woman, to avenge herself, butchered her lover, who was in his 20s.
She then cooked him up and served his remains in machboos (traditional Gulf dish of rice and meat similar to biryani) to the construction workers.
She claimed she "threw the rest of the remains to the dogs in the neighborhood," according to Dubai-based Khaleej Times.
Love World news?
Stay updated with the latest happenings.
Yes, notify Me
Crime happened three months ago, got revealed recently
Cops said the crime happened three months ago, but it came to light only when the victim's brother, a resident of Ajman (183.4 km away from Al Ain), visited the couple's home and asked about his whereabouts.
The woman told him that they had broken up and so she threw him out of their house.
She claimed she wasn't aware of his whereabouts.
Man's brother finds human tooth in blender, DNA tests conducted
The brother, somehow unconvinced, searched through the apartment and finally found a human tooth in the blender.
On November 13, he told the Moroccan media that DNA tests conducted of the tooth confirmed it belonged to the victim.
The woman was subsequently arrested, who initially denied any involvement, but upon sustained interrogation, she confessed to the crime, terming it a moment of 'insanity'.
Woman asked friend to help clean her apartment
She told police that despite providing for him financially for seven years, he dumped her.
Hence, she got infuriated and murdered him. Further, she confessed of using the blender to mince the man's meat and cook it up for machboos.
She also enlisted a friend's help, who assisted her in cleaning up the apartment and disposing of the remains.
The friend was subsequently questioned.
Investigation going on, trial to start after it's done
The friend told cops that she didn't witness the crime, but did find blood stains in the woman's home.
Both the police and prosecutors of Al Ain said that currently investigation is going on. Once it's finished, the woman will be brought to court for trial.
Also, she has been sent to a hospital to ascertain whether she is mentally unstable.