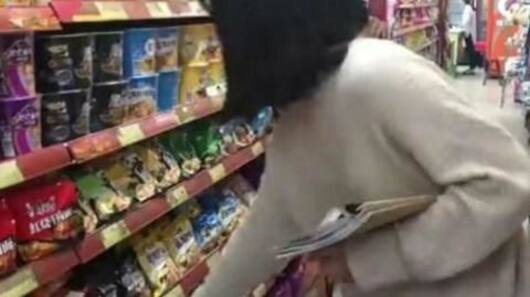 Chinese-woman eats noodles to save money for sale, gets hospitalized
Are you a miser? Do you hoard money, in a hidden-box and bury it under a tree? Does your life revolve around coupons, discounts?
And, does it come to a point where people start questioning your sanity?
In one such insane move, a Chinese woman, who ate only instant-noodles for three weeks to save money for Singles Day sale, ended up in a hospital.
What is Singles Day?
Singles Day is a holiday popular among young people to celebrate the pride of being single. It also sees the largest sales of products online and offline, similar to the Black Friday sale in the United States. It is celebrated on 11 November every year.
Skipping meals to save money was a bad plan
Hong Jia, a college student in Nantong, in the Jiangsu province of China thought she could save a good amount of money by skimming her meals for three weeks.
And, tossing health-safety into a bin, she came up with the cheapest alternative for food- instant noodles for 21 days.
However, much to her dismay, the plan didn't work out in her favor.
Love World news?
Stay updated with the latest happenings.
Yes, notify Me
Woman hospitalized with high fever, spent saved-money on medical bills
The sick college student ended up in a hospital with a high fever. Even though it's not exactly clear what led to her illness, she sure must have taken a guess. So can we.
The instant noodles plan, which was supposed to work like a charm, sure did for her stomach(?).
Sadly, she spent all the money she saved in paying her medical bills.
Woman's mother said she deserved getting sick
After Hong Jia recovered, she still tried to grab something from the Singles Day sale, but could only buy a facial mask. After the experience, on a strictly good parenting note, her mother said she deserved to get sick for pulling such a stunt.
Lesson to be learned: Health over miserly attempts
Hong Jia is a classic example of where misers go wrong. Season sale might not burn a hole in your pocket, but such dim-witted attempts like hers can certainly burn a lot of things inside your body.
So folks (and frugal beings), let's take it a little easy around holiday sales and give some regard to the human health.