World
Iraq forces take back 'Jonah's tomb' in Mosul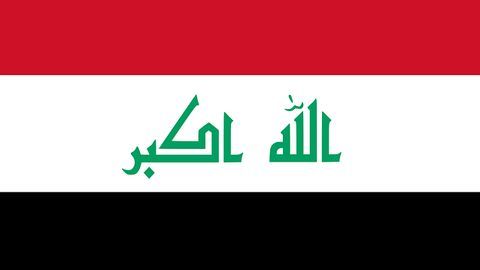 In January, Iraqi forces fighting the Islamic State group in Mosul retook an area where the jihadist's had levelled one of the city's most well-known shrines in 2014.
"We retook control of Nabi Yunus area and raised the Iraqi flag above the tomb," said a spokesman for the Counter-Terrorism Service.
The Nabi Yunus shrine was a popular pilgrimage site.
In context:
Iraq's battle for Mosul
Introduction

The fall of Mosul
Since Dec'13, clashes have been occurring between government security forces, tribal militia, and the Islamic State militants in Iraq.
In Jan'14, the IS took control of cities like Fallujah and Ramadi, inciting conflict with the army.
Mosul fell into the clutches of the Islamic State in Jun'14 when the terror outfit attacked Western and Northern Iraq occupying nearly one-third of the country.
Islamic State

Islamic State targets Shias
In 2014, Salafi (Sunni) Jihadist militant group Islamic State had proclaimed itself as a worldwide caliphate.
By 2014, it gained control over much of Iraq; it was known for its brutal violence, and extreme interpretation of the Sharia law and Islamic faith.
Being a Sunni group, it targeted Shias along with other religions/communities like Assyrians, Armenian Christians, Yazidis, Mandaeans, etc.
Love World news?


Stay updated with the latest happenings.
Violence in Iraq

According to a report released by the UN Assistance Mission for Iraq and the OHCHR, over 19,000 were killed and over 36,000 were wounded between 2014-15. Experts said the rising violence is a reflection of the unstable Iraqi Government, which had affected the anti-ISIS war.
18 Jan 2017

Iraq forces take back 'Jonah's tomb' in Mosul
24 Feb 2017

Iraq security forces close in on ISIS
In February, the US-backed Iraqi security forces reportedly stormed Mosul's airport and a nearby military base to close in on the ISIS-held western part of Mosul.
CTS troops and elite interior ministry units known as Rapid Response descended on the airport and the nearby Ghozlani military complex.
The Iraqi forces wanted to use Mosul airport as a launchpad to oust ISIS from western Mosul.
14 Mar 2017

ISIS trapped as Iraqi forces move into Mosul
In March, Iraqi troops reportedly managed to take over one-third of western Mosul, trapping ISIS militants in the region, after cutting off all roads out of the city.
The US envoy to the anti-IS coalition said "ISIS is trapped. The 9th Iraqi army division cut off the last road out of Mosul."
He said any militants left in the city would "die there."
Love World news?


Stay updated with the latest happenings.
26 Mar 2017

Airstrikes in Mosul: Reports of over 200 civilian deaths
In March, the UN raised concerns after reports that over 200 people were killed in airstrikes in Iraq's Islamic State-held Mosul.
Though details of the deaths are uncertain, on scene reporters confirmed seeing 50 dead bodies being removed from buildings razed earlier.
US media said an investigation was ongoing.
The UN estimates 400,000 civilians are trapped in Mosul as government forces battle IS militants.
11 May 2017

Iraqi army says ISIS-held Mosul will be recaptured within days
Iraq's army chief said his troops are only days away from completely recapturing Mosul from ISIS.
He hoped ISIS would be defeated there before the start of the holy month of Ramzan on May 26.
Iraqi forces have made recent gains against ISIS militants in the city's north and squeezed them in a smaller area.
Mosul is ISIS' last major urban Iraqi stronghold.