I will never accept violence: Macron says after Paris protests
World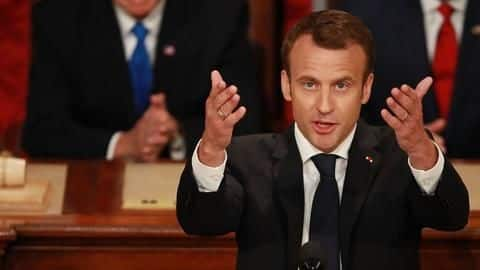 French President Emmanuel Macron yesterday denounced protesters against him as chaos seekers, as the growing demonstrations first triggered by planned fuel price hikes turned violent.
"I will never accept violence," Macron said at a news conference at the G20 summit in Buenos Aires amid the massive yellow vest demonstrations.
The President further said that no cause justifies that authorities are attacked in the protest.
Global challenges
Macron seeking like-minded countries to take action on global challenges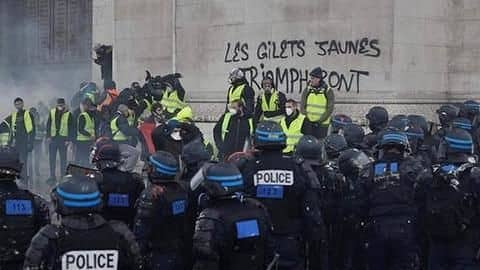 "No cause justifies that authorities are attacked, that businesses are plundered, that passers-by or journalists are threatened or that the Arc de Triomphe is defiled," Macron said.
Macron has tried to focus in Buenos Aires on global affairs, seeking to lead like-minded countries in taking action on challenges such as climate change in the face of resistance from US President Donald Trump.
Addressing problems
Macron was forced to address the Paris crisis at G20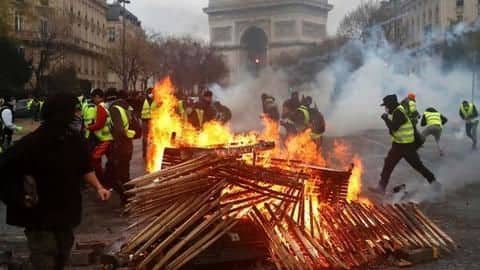 At the summit, Macron was repeatedly forced to address the crisis at home, even if he took pains not to say "yellow vests", the emergency jackets that have become the emblems of the movement initially sparked by Macron's push for a low-carbon economy.
"Those guilty of this violence don't want change, they don't want improvements, they want chaos," he said.
Information
French President, PM, and Interior Minister will discuss crisis today
The French President further said, "They will be identified and brought to justice for their actions." Macron said he will convene a meeting on the situation with his Prime Minister and Interior Minister this morning on his return to Paris.
The protest
Citizens say they cannot afford the luxury of higher fuel-taxes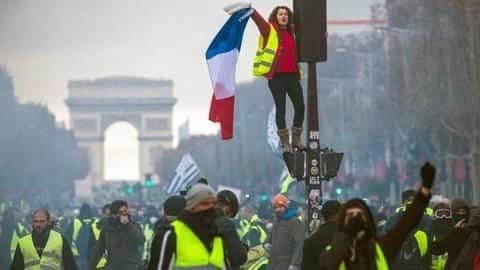 "I will always respect debate and I will always listen to the opposition but I will never accept violence," said the French President at the summit.
The protests first sprouted up in rural France among citizens who say higher fuel taxes are an urban luxury that they cannot afford.
The movement has since spread into a broader movement against Macron's rule.