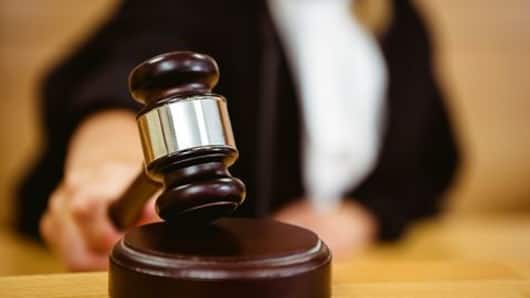 Singapore: Indian-origin man sentenced to prison for molesting a woman
On Tuesday, a Singapore court sentenced an Indian-origin man to 10 weeks in prison for molesting a woman on a bus.
Kajayendran Krishnan, a 50-year-old permanent residence of Malaysia, pleaded guilty to charges of insulting the victim's modesty, and using criminal force with the intention of outraging the victim's modesty.
Here are the details.
The incident took place aboard a Singapore-Malaysia bus
Credits:
The molestation incident had taken place on May 7, aboard the CW6 shuttle bus service from Singapore's Boon Lay to the southern Malaysian state of Johore.
Kajayendran had boarded the bus drunk, and saw a 44-year-old Malaysian woman seated up front with an empty seat beside her.
Kajayendran then went and sat beside her, and caressed her arm with the intention of molesting her.
Kajayendran had forcefully restrained the woman
Reacting to Kajayendran's advances, the woman quickly moved away and asked Kajayendran to stop touching her.
Yet, the inebriated man persisted, calling her 'hot chick' in Tamil, and using expletives in Tamil and Hokkien (a Chinese dialect).
When the woman tried to leave, Kajayendran trapped her in the corner of the bus by extending his legs, and continued to caress her arm.
Love World news?
Stay updated with the latest happenings.
Yes, notify me
Kajayendran had initially denied the molestation charges
After the woman lodged a complaint, and Kajayendran was produced in court, he initially denied the molestation charges, saying it was an accident.
However, when the prosecutor claimed to have video evidence of the incident, Kajayendran told the judge that he intended to go ahead with pleading guilty.
He also expressed his wish to apologize to the victim.
The man also had a history of disorderly behavior
Notably, the prosecutor also pointed out that Kajayendran had been convicted earlier for disorderly behavior.
Admitting that he had "some personal problems", Kajayendran then told the court that he used alcohol to deal with his problems of being unemployed, and divorced, while having to support his elderly mother in Malaysia.
The court then awarded the sentence, backdating it to September 27 - the day on which Kajayendran was remanded.
Judge says Kajayendran had shown no remorse
"Far from showing remorse, you are trying to wriggle your way out of responsibility of this by saying that you were standing up, then later when the prosecutor said there was video footage, you said it was accidental. To me it shows you are not remorseful," said District Judge Mathew Joseph.