World
Over 2,400 migrants rescued off Libya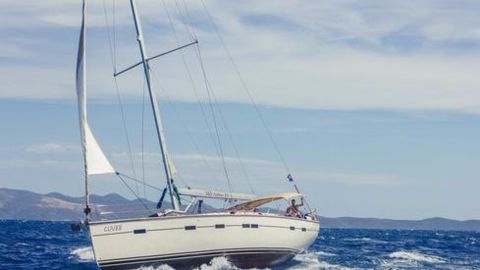 A 24-hour search-and-rescue operation off the Mediterranean coast saw nearly 2,400 migrants rescued.
The Italian coastguard said that nearly 14 dead bodies have also been recovered over the past two days.
The migrants were travelling on small rubber boats and four of those who died were children, according to reports.
Nearly 3,100 migrants are estimated to have died or gone missing this year.
In context:
Nearly 2,400 migrants pulled to safety in Italy
Influx of migrants

The migrant crisis
For over a decade, migrants from war-torn Africa have been travelling to Europe under hopes of starting a new life amidst the civil war and political collapse in their home countries.
Last year, although, saw nearly a million migrants cross the Mediterranean, and spurred a widespread asylum crisis throughout Europe.
Many European countries were unequipped to handle the tranches of migrants flowing in.
Migrants in Europe

What happens to these migrants?
Originating from many North African countries, the influx of migrants to European shores prove hard to stem.
Many Africans escape their home countries by paying huge sums of money to people-smugglers.
Once these migrants reach Europe, they usually never get the refugee status, but instead are branded as economic migrants and denied asylum.
They cannot return as their home countries do not accept them.
Love World news?


Stay updated with the latest happenings.
Search operations

Operation Mare Nostrum: Italy's rescue operations
Three years earlier, the government in Italy launched the Operation Mare Nostrum to help rescue migrants off the sea.
It helped rescue over 150,000 people in just under a year.
The operations saw many other European countries adopt a tough stance on this move.
Britain retaliated stating that the operation encouraged more from North Africa to undertake the trip to Europe.
30 Aug 2016

Italian search operations rescue over 6,500 migrants
Earlier this year, the Italian coastguard rescued nearly 6,500 migrants off the coast of Libya.
The operation saw nearly 40 rescue projects by humanitarian organizations and the Italian government being coordinated.
It was pitched to be one of the busiest days of life-saving over the last few years.
According to statistics from the United Nations, nearly 105,000 migrants arrived in Italy this year.
24 Oct 2016

Over 2,400 migrants rescued off Libya
24 Nov 2016

Record week for migrant rescues in Europe
Italy's coastguard confirmed that at least 1,400 people had been saved in 12 separate operations between Monday evening and Tuesday.
The current tally makes the number of migrant arrivals by sea to almost 170,000 in 2016, a whisker short of the previous record set in 2014.
However, survivors' accounts suggested that several people remained missing and unaccounted for.