China to end the practice of extravagant and expensive weddings?
World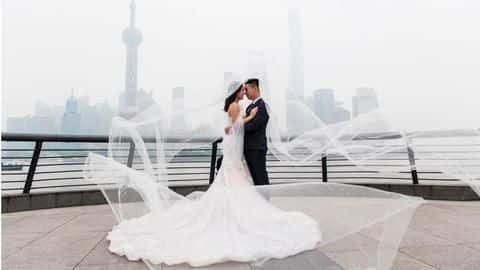 Lavish weddings are quite a trend in China.
The reason behind that is the high bride 'price'. Due to the poor sex ratio in China, there are fewer women than men, thus it has become a custom for the groom's family to pay for a bride.
But, the Chinese government has called for an end to such extravagant weddings.
Here's more on this.
Information
Civil Affairs Ministry calls current wedding practices 'rampant money worship'
At a recent National Wedding Customs Reform Work Symposium held in Jin, China, officials from the Ministry of Civil Affairs said weddings should "better reflect" the country's values and goals. They termed current wedding practices a reflection of "rampant money worship".
Costs
Weddings costs increased exponentially due to lack of women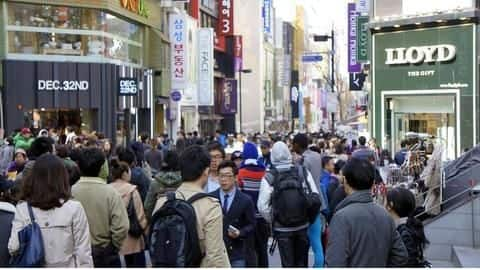 The comment is directed towards rural areas, where wedding costs have skyrocketed in the last two decades.
This is because, after years of population control, China has 30mn more men than women.
It has led to an increase in 'prices' of eligible women, which is often dozen times more than the annual income of those paying them.
Demands
Families of bride can demand jewelry, cars, houses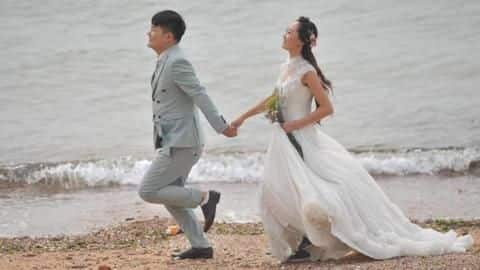 Bride families can demand jewelry, cars, houses and more.
Brides' prices, important for status of both families, can be pretty specific.
For instance, In Shandong, families asked for a set of gold earrings, a gold necklace, one house, car, and 150,050 yuan (approx. Rs. 15L), paid in 10,000 five-yuan notes and 1,000 one-hundred yuan notes, and one 50-yuan note.
And, this is 2016 data.
Action
Authorities in Da'anliu village restricted bride-selling price to Rs. 2L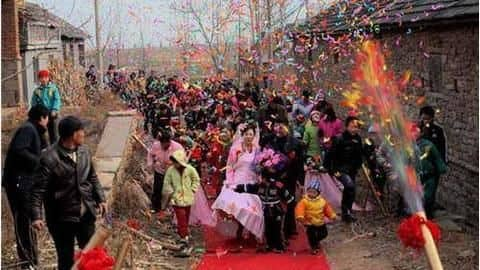 Local authorities have been trying to curb the practice of bride selling for years.
Authorities in Da'anliu village, in Hubei Province, in August, instituted a rule that anyone paying more than 20,000 yuan (Rs. 2 lakh) for a bride, would face human trafficking charges.
In Dan'anliu, most locals earn about 20,000 yuan a year growing pears and bride prices had reached over 200,000 yuan.
Suggestions
Civil Ministry pushes for group weddings, says it's 'elegant, meaningful'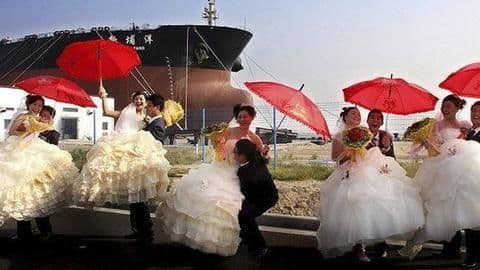 As an alternative, officials from the Ministry of Civil Affairs also have asked local authorities to encourage group weddings that are "elegant and meaningful in content".
Last year a similar bill was passed in India, according to which if a family spends more than Rs. 5L on a wedding, it has to contribute 10% of the amount on marriages of girls from poor families.