Russia quashes US claims of the former breaching arms treaty
World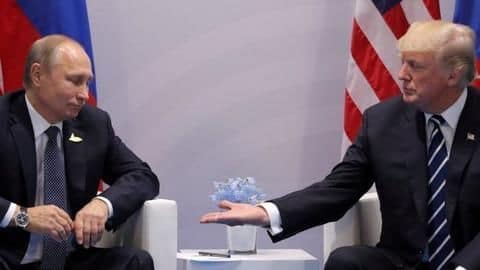 Russia dismissed the United States's claims that the former is violating a major Cold War treaty limiting mid-range nuclear arms, from which the US is planning to withdraw.
"Groundless accusations are again being repeated," Foreign Ministry spokeswoman Maria Zakharova said on Wednesday.
Her statement comes after US Secretary of State, Mike Pompeo, declared Russia in "material breach" of the Intermediate-Range Nuclear Forces (INF) Treaty.
Information
US unhappy with Russia's deployment of Novator missiles
The Trump administration has complained of Russia's deployment of Novator 9M729 missiles, which the US says fall under the treaty's ban on missiles that can travel distances of between 310 and 3,400 miles (500 and 5,500 km).
Details
Pompeo said US would withdraw if Russia doesn't dismantle missiles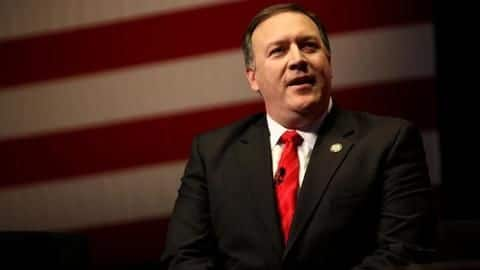 Pompeo, during a meeting with fellow North Atlantic Treaty Organization (NATO) foreign ministers on Tuesday, said the US would withdraw from the deal within 60 days if Russia doesn't dismantle the missiles.
He said there was no reason why the US "should continue to cede this crucial military advantage" to rival powers.
NATO said it was now "up to Russia" to save the treaty.
Information
Zakharova says there's no proof to support the US's statement
Meanwhile, Zakharova said there was no proof to support the US's position and described the treaty as a "cornerstone of global stability and international security". Kremlin spokesman Dmitry Peskov said facts had been distorted to camouflage the US's true goal of withdrawing from the treaty.
Treaty
What is the INF Treaty?
Signed in 1987 by the then United States President Ronald Reagan and Mikhail Gorbachev, the last Soviet leader, the Intermediate-Range Nuclear Forces Treaty resolved a crisis over Soviet nuclear-tipped ballistic missiles targeting Western capitals.
But it was a bilateral treaty between the US and the then Soviet Union, so it puts no restrictions on other major military actors like China.
Efforts
Trump wants to talk to Xi, Putin over the issue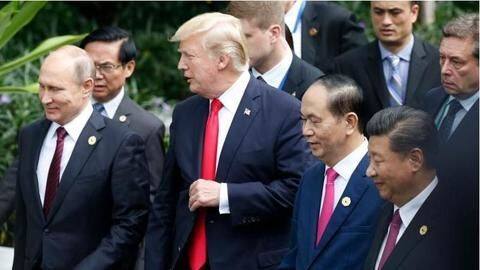 In October, President Donald Trump sparked global concern by declaring the United States would pull out of the treaty and build up the US's nuclear stockpile "until people come to their senses".
But on Monday, the US leader said he wants talks with his Chinese and Russian counterparts Xi Jinping and Vladimir Putin "to head off a major and uncontrollable Arms Race".
Information
Russia's alleged meddling in 2016 US elections strained US-Russia ties
US-Russia ties are under deep strain over accusations that Russia meddled in the 2016 US presidential election. The two states are also at odds over Russian support for Bashar al-Assad's regime in Syria's civil war, and the conflict in Ukraine.