World
Demolition anticipated at French migrant camp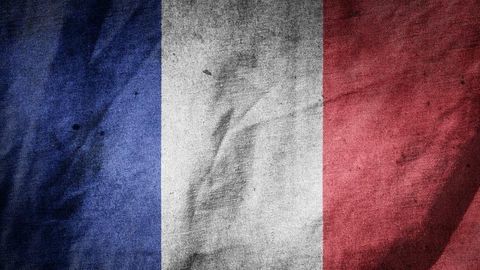 Migrants of the Calais 'Jungle' camp are expecting the demolition of the camp as French authorities readied themselves to evacuate the same.
More than 2,300 settlers volunteered to leave the campsite for resettlement in other French regions.
According to the Calais police commissioner, the camp can be expected to be fully cleared by Friday.
In context:
Story of the 'Jungle'
The Calais 'Jungle' refers to a refugee and migrant campsite in Calais, France.
This camp is renowned for its settlers making repeated attempts to enter the United Kingdom illegally.
The settlers do this either via the Port of Calais or via the Euro-tunnel by stowing themselves on lorries, ferries, cars or trains known to be traveling into the UK.
Population

Migrants in the 'Jungle'
A July 2016 census by 'Help Refugees' placed the population of the 'Jungle' at 7,307 migrants out of which 761 are minors.
62% of the migrant population in Calais are non-European young men with an average age of 33.
Kurdish Iraqis account for the biggest nationality; in 2014, there was an increase in migrants from the Horn of Africa and Sudan.
Love World news?


Stay updated with the latest happenings.
The 'Jungle'

According to the

NGO

, Calais Migrant Solidarity, the Pashto speaking migrants and refugees referred to the Calais as "dzhangal" in their language. "Dzhangal" translates to "Jungle" and hence this camp is known as the 'Jungle.'
26 Oct 2016

Demolition anticipated at French migrant camp
Details

The road ahead for migrants
By Monday afternoon, more than 2,000 were sent off on buses by the French authorities.
An old hangar in Calais was converted into a processing centre for approximately 6,000 to 10,000 migrants.
The migrants were offered with two choices- seek asylum in France, or return to their country of origin.
There are still 5,000 to 6,000 people staying in the camp.
Refugees

The 'Jungle' is inhabited by refugees from all over the world such as Iran, Afghanistan, Pakistan, Somalia, Egypt, Syria, Sudan, Palestine, Chad, Eritrea, Iraq, Albania, Senegal, Kurdistan, Libya and Ethiopia.
Love World news?


Stay updated with the latest happenings.
27 Oct 2016

Calais camps cleared: Officials
Fabienne Buccio, the prefect of Pas-de-Calais has stated that they have completed the operation of removing thousands of immigrants from "jungle camps" in Calais, France.
However, witnesses and reporters stated that several men remained at the camp sites, and hundreds of unaccompanied children were not "processed" by authorities.
Authorities will move the refugees to shelters from where they can begin to seek asylum.