World
Temples vandalized in Bangladesh over Facebook post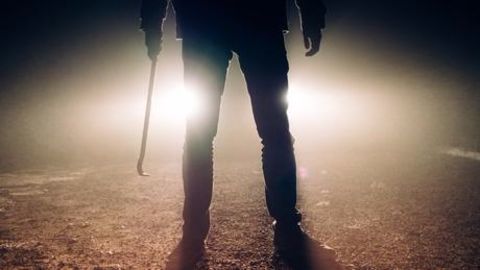 Angry over a social media post, allegedly mocking one of Islam's holiest sites, hundreds of Muslim fundamentalists in Bangladesh vandalized at least 15 Hindu temples.
Temples in eastern town of Nasirnagar were attacked and Hindu idols were smashed during an hour-long rampage. Over 100 Hindu houses in the area were looted.
15 people were detained in connection to the violence.
In context:
Yet another communal attack in Bangladesh
Bangladesh violence

Violence against religious minorities, secular groups
In recent past, Bangladesh has witnessed attacks against people from religious minorities, secular bloggers, writers, publishers, etc.
Many of these attacks were claimed by Islamic militants.
In 2012, Muslim mobs attacked Buddhist community in Cox's Bazar over allegation of defamatory Facebook photo post of the Koran.
There were attacks on Hindu temples when PM Sheikh Hasina's secular party came to power in 2014.
Hindus make up 10% of population

Bangladesh is a Muslim-majority country with a population of 160 million. Hindus make up 10% of the country's population. Less than 1% of the people follow Buddhism.
Love World news?


Stay updated with the latest happenings.
02 Nov 2016

Temples vandalized in Bangladesh over Facebook post
Protests

Protesting Madrasa students demand hanging of Rasraj
A group of Madrasa students protested on the premises of the district press club, demanding the execution of Rasraj Das, the fisherman responsible for the alleged 'blasphemous' Facebook post.
District Superintendent of Police Mizanur Rahman blamed Jamaat-e-Islami and its student wing Islamic Chhatra Shibir, for the attack.
The district's deputy commissioner told the media that those responsible for attack would get 'exemplary' punishment.
Details

How did the incident start?
The Nasirnagar attack started after a Facebook post by a Hindu fisherman from Harinberh village.
He allegedly posted an edited photo of a Hindu deity over Kaaba, the large cube-shaped building in Mecca, Saudi Arabia. It is considered as one of the holiest Islamic sites.
As news of the post spread, hundreds of people launched the attacks on temples.
The fisherman has been arrested.
06 Nov 2016

Houses, temples torched in communal riots in Bangladesh
After vandalizing fifteen temples and nearly twenty houses in Bangladesh, a fresh wave of attacks hit the country's central Brahmanbaria district.
Two temples and a few houses belonging to Hindus in the community were set ablaze by a mob.
The miscreants fled the area immediately, police reports said.
With tension in the air, many Hindu families have fled the neighbourhood for safer areas.
Love World news?


Stay updated with the latest happenings.
14 Nov 2016

Sheikh Hasina appeals for communal harmony
In response to the recent spate of attacks on religious minorities in the country, Bangladesh PM Sheikh Hasina said it was the "moral responsibility" of a Muslim country to take care of all minorities.
She said harmony "should be maintained at any cost for development and brighten the country's image."
Over a dozen Hindu temples were vandalized and attacked in the last month.
06 Dec 2016

Hindu temple attacked in Bangladesh
A Hindu temple was vandalized and 7 idols were destroyed in two separate incidents of communal disharmony in Bangladesh.
In the first incident, residents in Netrokona district found the local temple open in the morning with signs of vandalism and 4 broken idols of Goddess Kali.
In the second incident, 3 statues of Hindu goddess Kali were found broken at Pabna.
13 Dec 2016

Bangladeshi Hindus protest outside White House
Bangladeshi Hindus, led by the Hindu Buddhist Christians Unity Council organized a peaceful protest outside the White House asking the US to intervene and stop the persecution of religious minorities in Bangladesh.
They asked President Barack Obama to "convey our anxiety regarding Bangladesh to the next administration."
Destruction of Hindu idols, and murders of Hindu people have become commonplace in Bangladesh.