Silicon Valley wants California to secede from US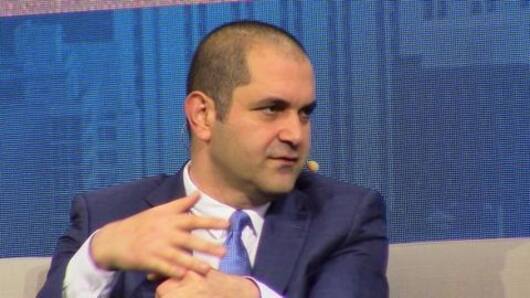 Following Donald Trump's US Presidential victory, some high profile Silicon Valley investors have started calling out for California to secede from the US.
The campaign called 'Calexit/Califrexit', though regarded a fringe movement, is supported by Shervin Pishevar, who is an influential Uber investor and a co-founder of Hyperloop.
Shervin had tweeted that he would fund a legitimate campaign for California's secession, if Trump won.
In context
Animosity between Silicon Valley and Trump
Others who support the secession
Apart from Pishevar, others from Silicon Valley also supported California's secession. This includes angel investor Jason Calacanis who said that "California Secession would be simple in the wake of Brexit and a Trump win".
What is Yes California?
"Yes California" Independence campaign
Pishevar's remarks add support to the Yes California Independence campaign which was launched in 2015.
The campaign led by political activist Louis Marinelli aims to create a free, independent California Republic. It proposes a 2019 referendum for this purpose.
According to IMF, California is the biggest economy in America and the 6th largest economy in the world.
Love World news?
Stay updated with the latest happenings.
Notify Me
11 Nov 2016
Trump's tussle with Silicon Valley companies
The proposals for California to secede from the US have gathered momentum after Trump's presidential victory.
It is also an illustration of Silicon Valley's frustration with Trump.
In the past, the billionaire President-elect repeatedly criticized Silicon valley companies.
This includes his criticism of Apple for manufacturing phones in China, allegations that Amazon founder Jeff Bezos bought the Washington Post to exert political power etc.
Taxes & antitrust
Trump's feud with Jeff Bezos
Trump in the past attacked Jeff Bezos over purchase of Washington Post and said that Bezos used his ownership of the newspaper to gain political influence, to keep taxes low on Amazon.
Trump also claimed that Bezos has an issue with him because his administration might use 'antitrust laws' to go after Amazon.
He said, "If I become President, oh do they have problems."
On H1-B visas
Trump targets Zuckerberg on immigration
Donald Trump targeted Facebook's Mark Zuckerberg who called for a more open US policy on immigration, specifically with respect to H-1B visas, which allows American companies to hire foreign workers for special roles.
Trump remarked that the H1-B visas are being used by companies to bring in cheap labour from outside the country, thus denying opportunities to qualified Americans.
Make in America
Attack on Apple's overseas manufacturing
Trump attacked the Tech giant Apple for manufacturing outside America.
In Jan 2016, he said, "We're gonna get Apple to start building their damn computers and things in this country, instead of in other countries."
Bringing manufacturing jobs back to US has been a part of Trump's campaign. If elected he said he would impose 35% tax on US companies that outsource jobs abroad.
25 Nov 2016
Trump claims to have spoken to Tim Cook
In an interview with New York Times, US President-elect Donald Trump claimed to hold a discussion with Tim Cook about manufacturing Apple Products in USA.
According to Trump, he told Tim, "One of the things that will be a real achievement for me is when I get Apple to build one/many big plants in USA instead of going to China and Vietnam."
11 Dec 2016
Will build Mexico wall; won't let Americans lose jobs: Trump
Trump emphasized he will not allow Americans to lose their jobs to foreign workers as had happened in the Disney World case.
Trump's current comment was viewed as a setback for Indians, who frequently go to work in America on H-1B visa.
Furthermore, Trump reemphasized that he will construct the wall along the Mexico border and stop the violence "spilling across our border."