World
Suicide bomber attacks Afghanistan's NATO base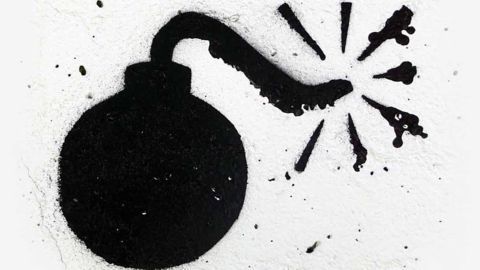 Bagram air base, Afghanistan's largest US military base witnessed an explosion on 12th November.
The NATO air base was attacked by a suicide bomber dressed as an Afghani labourer; casualties include 4 dead people and 18 injured people.
NATO-led Resolute Support in a statement said, "Response teams at Bagram continue to treat the wounded and investigate the incident."
In context:
Afghanistan's suicide bombing
The North Atlantic Treaty Organization (NATO)

The North Atlantic Treaty Organization (NATO) also known as the North Atlantic Alliance, is based on the North Atlantic Treaty signed on 4th April 1949. Member states of the NATO have agreed to mutual defence of an attack by an external party.
Background

NATO in Afghanistan
From August 2003 to December 2014, NATO commanded the United Nations-mandated International Security Assistance Force (ISAF) in Afghanistan.
This was to encourage the Afghan officials to provide efficient security to their country from terrorism.
ISAF helped in making the Afghan national security forces stronger and gradually, they were able to take accountability for security for all of Afghanistan.
Love World news?


Stay updated with the latest happenings.
Resolute Support Mission

A follow-up to the International Security Assistance Force (ISAF) mission, Resolute Support or Operation Resolute Support is a NATO-led training, advisory, assistance and counter-terrorism mission in Afghanistan. It was initiated on 1st January, 2015.
Bagram Airfield, also known as Bagram Air Base is America's largest military base in Afghanistan and is located in the city of Bagram.
This airfield contains a dual runway which can handle military air crafts of any size.
Apart from that, it has a number of large hangars, a control tower, several support buildings as well as housing areas.
13 Nov 2016

Suicide bomber attacks Afghanistan's NATO base
Information

Details of the attack
According to a spokesman, the bomber was standing in a queue with Afghan labourers when he detonated his suicide vest.
Claiming responsibility for the attack, the Taliban said, "We can confirm that there was an explosion at Bagram Airfield this morning just after 5:30 am. There have been casualties."
Nationalities of those killed still remain unknown.
Love World news?


Stay updated with the latest happenings.
Statement

John Nicholson, Afghanistan's top US and NATO commander
For those that died, Nicholson said, "To the family and friends of those who lost their lives, we share your loss and our thoughts are with you. We offer you our deepest condolences."
For the wounded, he said, "For the family and friends of those wounded, let me assure you they are receiving the best care possible. We will keep them in our thoughts."