Man cheats on wife, gets huge tattoo to win trust
World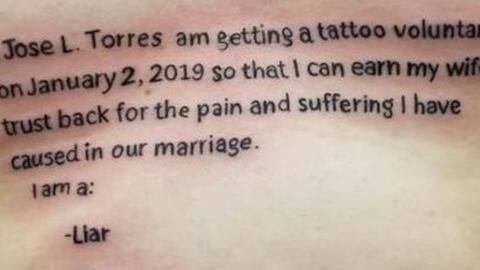 Gaining back the trust of a spouse after cheating on him/her can be certainly difficult and people go to extreme lengths for that.
Like this US man, who, regretful of cheating on his wife, got a tattoo declaring himself a cheater, inked on his chest recently.
The tattoo's picture was shared on Instagram by the tattoo artist and spoilers ahead, it's huge and embarrassing!
Details
'Prison Break' inspiration? Man confesses his faults in the tattoo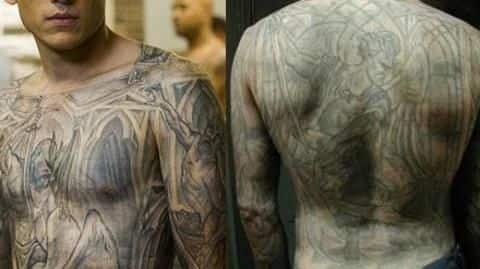 Jose L. Torres, buried in guilt and regret after being unfaithful to his wife, decided to win back her trust and he was willing to do anything for that.
That's when the out of the box idea hit him, and he went on to ink himself, confessing all his faults.
Borrowed the idea from Michael Scofield of Prison Break, eh Jose?
Mistakes
Jose gets two spellings wrong in his tattoo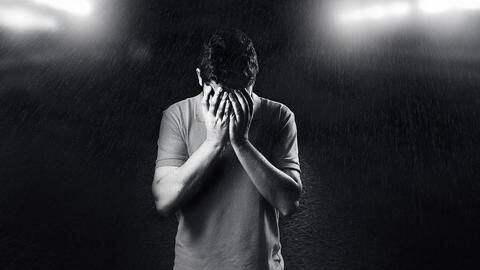 The tattoo includes all the embarrassing adjectives Jose felt he deserved being called.
The tattoo read, "I, Jose L Torres am getting a tattoo voluntarily on January 2, 2019, so that I can earn my wife's trust back and suffering I have caused in our marriage."
He added that he's a "liar", "cheater", "manipulator", "deciever", "whore/prostitute lover", "dishonest and disrespectul".
Spot the errors, people!
Instagram Post
It's painful to even look at it
Reactions
'The tattoo is a constant reminder of his awful behavior'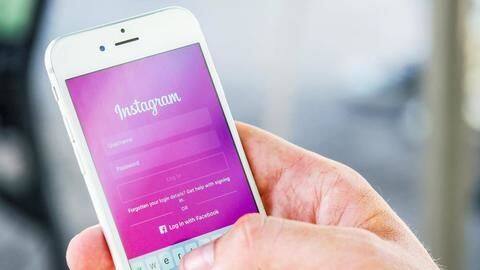 Netizens found Jose's attempts more eerie and creepy than commendable.
Although some did appreciate his efforts, most netizens were flabbergasted as one wrote, "The point here...is the thing that the tattoo is a constant reminder for his wife of his awful behavior."
Many grammar nazis couldn't help but point out the typos as one wrote, "Lol disrespectul and deciever hahahahahahaha poor man."
Information
Tattoo artist defends mistakes, says English is his second language
The tattoo artist mentioned in the post that he had asked Jose several times before he started off, but Jose assured him that he was ready. Defending the errors, the artist said English is his second language, and so he didn't realize the mistakes.