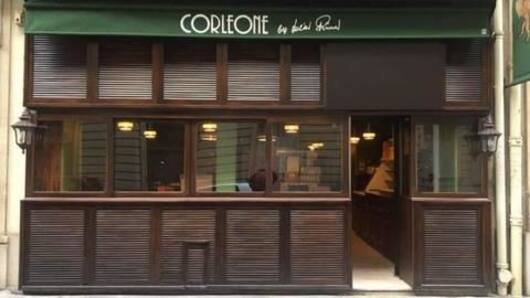 Mafia boss' daughter names restaurant after his hometown 'Corleone'
Youngest daughter of a late notorious mafia boss, who belonged to Sicilian town of Corleone, has named her newly-opened restaurant near Arc De Triomphe, Paris, after the town.
Interestingly, Corleone was also the native of Vito Andolini, the crime syndicate leader in The Godfather, who had also adopted his village name as his surname to avoid getting killed.
Here are the details.
Restaurant ad: Discover real Italian, Sicilian food in cozy place
Lucia Riina is a painter and the youngest child of Salvatore 'Toto' Riina, who was one of the most deadly mafia kings in Italy.
She named the restaurant after his father's hometown, and placed an ad on social media, which said, "Discover real Italian and Sicilian food in a cozy and elegant place."
As expected, the name of the restaurant drew flak from Italy.
'Unjustified to name restaurant after man who killed city's image'
"This is totally unacceptable. It's not right that the members of a family who have killed the image of this city...which killed dozens of Corleonesi and Sicilians are using the name of our city to make money," Corleone mayor, Nicolo Nicolosi told media.
Love World news?
Stay updated with the latest happenings.
Yes, notify Me
Salvatore killed over hundred, was remorseless even when jailed
Salvatore Riina was a remorseless fellow known for his cruelty.
Nicknamed the Beast, Salvatore assassinated criminal rivals along with journalists, judges, and prosecutors who stood in his way.
It's believed that he took the lives of hundreds of people, including a 13-year-old boy, who was kidnapped, strangled and dissolved in acid.
Salvatore died of cancer in November 2017, while serving 26 life sentences.
Salvatore's family asked to pay Rs. 16cr for jail expense
Salvatore's family is believed to have been facing deep financial troubles after most of their property was confiscated by authorities.
His son-in-law had been pleading poverty and begging for money online.
Recently, Salvatore's family was asked to pay £1.8 million (Rs. 16 crore) by Sicilian tax agency for the expense of keeping him in prison for 24 years until he died.
Salvatore's family lawyer calls tax agency's demand a mistake
Salvatore's family lawyer, Luca Cianferoni, however has called the Sicilian tax agency's demand a mistake, saying, "The law expressly excludes that the expenses for the costs in prison extend to the family members of the detained. There must have been a mistake."
Previously, Salvatore's another daughter sold espresso pods named 'Uncle Toto'
Before the restaurant, Salvatore's another daughter, Concetta Riina, tried to sell a range of espresso products on his name, a month after his death.
She named the online espresso store 'Uncle Toto' and accepted pre-orders for espresso pods to raise money after the police seized the family's savings.
However, the online store was uncovered by Italian media and disappeared soon.