Not youngsters, but senior citizens share more fake news: Study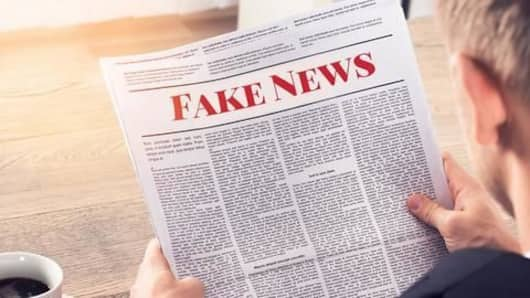 A study has found that people over the age of 65 are more likely to share fake news on social media platforms than younger generations.
The study 'Less than you think: Prevalence and predictors of fake news dissemination on Facebook' was recently published in a scientific journal, Science Advances, and was compiled by researchers from New York University and Princeton.
Here's more on this.
In context
People aged 65+ share more fake-news than youngsters
Research
Researchers checked Facebook sharing history of 1,300 respondents
For the study, researchers looked at the Facebook sharing history of around 1,300 respondents.
Using an online polling firm YouGov, researchers asked respondents to provide access to parts of their Facebook profiles, including timeline posts and external links.
The shared links were compared with a list of fake news domains compiled by BuzzFeed News.
They also compared them with other fake news domains.
Details
11% people aged over 65 share links of fake news
The result showed that fewer than 1 in 10 people, or 8.5% of the respondents shared links to fake news.
Also, those who shared the fake news links didn't share many such links.
This may come as good news, but what's concerning is that 11% of people over 65 share fake news, while only 3% of people aged 18-29 forwarded the same links.
Love World news?
Stay updated with the latest happenings.
Notify Me
2016 elections
Conservatives, Republicans found more likely to share fake news links
The study also tried to figure out if fake news was spread in the US during the 2016 presidential elections.
Results showed that the vast majority of Facebook users didn't spread the fake news, but some did, mostly those people over the age of 65.
Also, Conservatives and Republicans were found more likely to share fake news links than the Democrats.
Cause?
Researchers couldn't determine why old people share fake news
"No other demographic characteristic we examined- gender, income, education- had any consistent relationship with the likelihood of sharing fake news," wrote the research paper's author in a report in the Washington Post.
The researchers also said they could not determine the exact reason why people over the age of 65 are more likely to share the links to fake stories on the Internet.
Reasons
Possible reasons: Lack of digital-media skills, age-related cognitive decline
Researchers said one possible reason for old age people to share fake news could be the lack of digital media literacy skills.
They said that more research is needed to understand the connection between age and online political content.
The researchers also feel that the issue may be related to age-related cognitive decline.
However, they added that they cannot list any reason for sure.