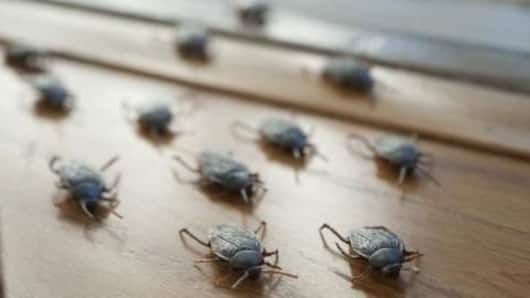 #ValentinesDaySpecial: Pay Rs. 136 and name cockroach after your ex
Have you just come out of an ugly breakup? Do you want bitter revenge towards your former spouse or find some closure?
We know a solution.
Instead of sulking or wailing over the person, you can simply name a cockroach, a universally hated creature, after your ex on Valentine's Day this year.
And, it'll only cost you £1.50 or Rs. 136.
Here's more.
Zoo in UK will let you name cockroach over anyone
Hemsley Conservation Center, a zoo in Kent, UK is giving people an offer to pick and name a creepy crawling creature after whomsoever they want.
The name will be displayed at the exhibit in the cockroach enclosure and this way you can always visit and say "hi" to the insect version of your ex.
You will also be given a certificate as a keepsake.
Bring certificate from Feb 14-21 to zoo, avail half-price entry
However, in the certificate, the name of the cockroach won't appear, but you can add it in the message or comments section in it. Moreover, the zoo is offering you to bring the certificate from February 14-21 to the zoo and avail half-price entry ticket.
Love World news?
Stay updated with the latest happenings.
Yes, notify Me
Objective behind programme is to raise money for zoo projects
You can also name a cockroach on behalf of a friend, who has just been ditched and cheer him up.
All this might sound a bit too vengeful and cruel, but worry not, it is all for a good cause.
By taking part in the "name a cockroach programme", you will be helping in raising money for the projects at the zoo.
'Offering chance to name cockroach after your worthless ex'
A statement from the zoo said, "We are offering the chance to name a cockroach in honor of your worthless ex-'someone'."
"We are highlighting these 'bottom of the barrel' creatures through our 'name our cockroach' programme (we think 'adopt' is a little strong- after all, you probably don't want to adopt your ex) to raise money for our projects at the zoo," it added.