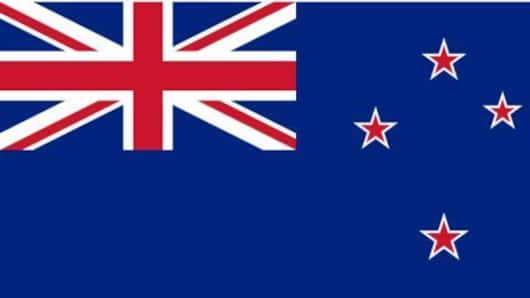 New Zealand struck with magnitude-7.8 earthquake
New Zealand was rocked by a very powerful earthquake measuring 7.8 on the Richter scale early Monday morning.
The quakes have reportedly resulted in the death of two people and significantly damaged roads and other infrastructure.
A series of aftershocks followed the potent quake prompting authorities to issue tsunami warnings that led to thousands evacuating low-lying areas.
New Zealand on 'Ring of Fire'
Credits:
New Zealand sits on the 'Ring of Fire' a fault-line that forms an arc of seismic faults encircling the Pacific Rim; it's the most seismically-active place on earth.
The November 14 quake was the strongest since a 7.8 earthquake hit South Island, New Zealand in 2009.
In 2011, a strong 6.3 quake hit ChristChurch city which it's still recovering from.
Epicentre in South Island
The earthquake struck 90 kilometres northeast of Christchurch city, New Zealand. Christchurch is the biggest city on New Zealand's South Island; it was hit by a massive earthquake in 2011 that killed 185 people and destroyed the city centre.
Love World news?
Stay updated with the latest happenings.
Yes, notify Me
Aftermath of deadly quake
Immediately after the quake, emergency response teams were dispatched by helicopters to affected areas.
Reports of building collapses, power outages, snapping of communication lines, phone lines and mobile networks being out trickled in from various quarters.
The city's suburban rail traffic was closed and extensive damage to roads was reported after land-slippages.
Houses situated 200 kms from epicentre also reported damage.
What transpired after the strong quake?
Soon after tsunami warnings, the police created roadblocks preventing people from going back to low-lying areas.
Prime Minister, John Key, held a press conference but didn't declare it a national emergency as local regions were equipped to cope with the situation.
Evacuation centres were set up across affected areas and many of those stranded in cut-off areas were airlifted to safety.
Tsunami and aftershocks?
Post-earthquake 2 metre waves hit the coast but tsunami warnings have been downgraded to coastal warnings. A strong 6.3 quake hit New Zealand few hours after the initial quake. Experts believe aftershocks to the region will continue for months.
Evacuations underway after massive NZ quake
Authorities in New Zealand have begun evacuating thousands of citizens from the areas that were worst-hit by the recent earthquake.
Officials added that four air force helicopters were dispatched to aid rescue operations; several towns have been completely cut-off from rescue due to landslides.
People have stated that they suffered massive damages and loss of property and livestock.
Foreign warships aid evacuations in Kaikoura
Sources stated that Australian, Canadian and US warships are rushing to Kaikoura in New Zealand to assist the evacuations following the recent earthquake.
The country has been hit by over 1800 aftershocks and over 100,000 landslides since the 7.8 magnitude quake struck on Monday.
However, officials have stated that the damages to life and property have been minimal so far.