New Yorkers didn't wear pants for subway ride. But why?
World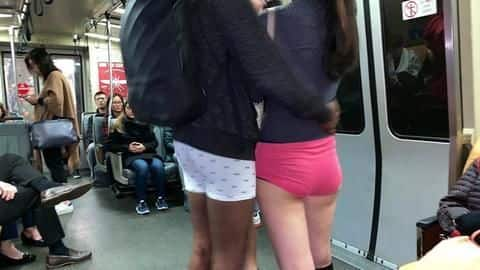 Many subway commuters in New York saw a lot more than they imagined of fellow passengers on Sunday.
Despite the plummeting temperature, passengers decided to take the ride without their pants. While their winter gear covered rest of their bodies, the legs were left bare.
The commuters were participating in the annual No Pants Subway Ride. This was the 18th such event.
The beginning
It started in 2002 with just seven participants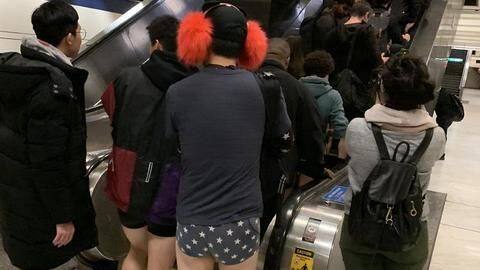 It was in 2002 that seven people participated in No Pants Subway Ride in NY. The organizers, Improv Everywhere, have coordinators everywhere and the event is only getting bigger every year.
The idea is that participants should finish the subway ride, keeping a straight face, acting like everything's normal- pants or no pants.
Though it is a pantless event, the organizers don't promote nudity.
What happened
After riding on subway, commuters party for long hours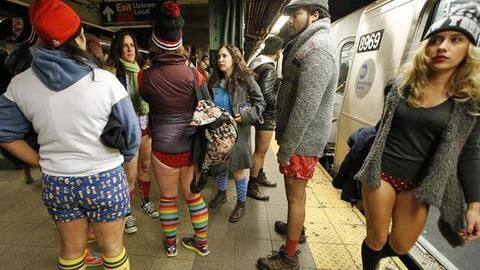 This peculiar event takes place in January and the date is announced weeks in advance. Braving freezing temperatures, many people showed up for the event in New York.
Apart from NYC, the event was also held in San Francisco and there the participants did a lot more than taking the subway ride without their pants.
The participants partied for three hours after 'successful ride'.
Toronto
In Canada, participants wanted others to join too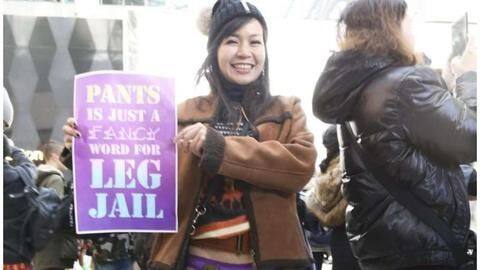 The No Pants Subway Ride also happened in Toronto, Canada and the participants enjoyed 'breaking out of the pant jail'.
Paddy Jane, captain of the No Pants Society in Toronto, said, "We've got 99 problems but our pants ain't one."
The participants also shouted, "All we are saying is get your pants off", hoping to convince others to join.
While two men did, others were happy being covered.
Locations
It's silly but then it's supposed to be like that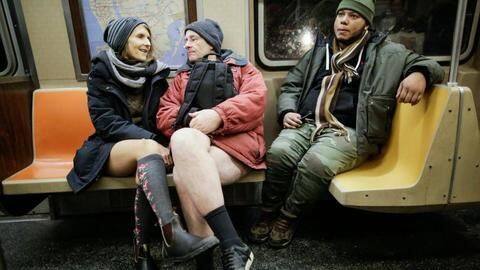 According to Improv Everywhere's website, the event was held across the world in cities namely: Amsterdam, Berlin,Boston, Brisbane, Buenos Aires, Calgary, Chicago, Copenhagen, Dallas, Hartford, Lisbon, Los Angeles, London, Montreal, Munich, Phoenix, Portland, Prague, San Diego, Seattle, and Washington DC.
The organizers claimed the event 'celebrates silliness' and it's hard to argue.
While the idea's weird, we now know there's something called 'pants jail.'