World
Canada's new immigration rules bring cheer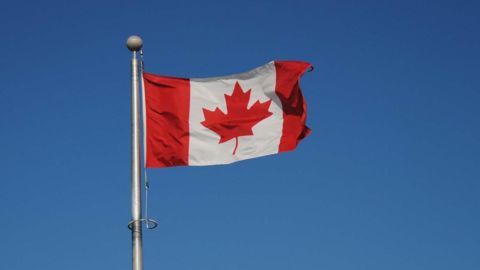 Canada has announced modifications in immigration regulations that will particularly benefit international students studying in the country.
A fairly significant percentage of international students in Canada hail from India who will be impacted by these changes in immigration policy.
The revisions made to 'Express Entry System' that enables one to acquire Canadian permanent residency, will come into effect from November 18, 2016.
In context:
Canada's new immigration rule boon to Indian students?
Background

International students make a beeline to Canada
Canada has become an increasingly popular destination for students to pursue further education.
During the ten-year span from 2004-2005 to 2013-2014, the number of international students arriving in Canada increased by a whooping 88%.
In 2012, international students that arrived in Canada were in excess of 100,000; a record number.
Currently, Indian students form 14% of the total number of international students in Canada.
International students chunk of Canadian student community

International students now form a significant 11 percent of the total student community in Canada; from 66,000 a decade ago, the total number of international students is now nearly 124,000.
Love World news?


Stay updated with the latest happenings.
16 Nov 2016

Canada's new immigration rules bring cheer
What is 'Express Entry System'?

The 'Express Entry system' is a manner of ranking skilled migrants who wish to come to Canada: applicants are given points based on age, education, work experience and language ability. The rankings are used to match migrants with Canadian employers.
Key changes

Revised immigration norms
The Canadian government has made major changes to the 'Express Entry' system that enables people to apply for Permanent Residency.
The most significant change is in the points allocated under the 'Comprehensive Ranking Systems' for diplomas and other higher education degrees.
The changes particularly benefit those foreign nationals who hold a Canadian educational credential giving them a leg up over others.
How

Does it benefit international students?
With regard to international students, the Immigration department stated that with new rules, "international students will be able to transition to permanent residence using the Express Entry system."
It stressed that "former international students are a key source of candidates in Express Entry because of their age, education, skills and experience."
These revisions have been made to attract more highly skilled migrants to Canada.
Love World news?


Stay updated with the latest happenings.
Indian migrants to Canada to increase

Overall intake of migrants to Canada in 2017 will largely stay the the same as in 2016 however prospective migrants from countries like India are likely to go up as categories under which they're admitted, the targets have raised.