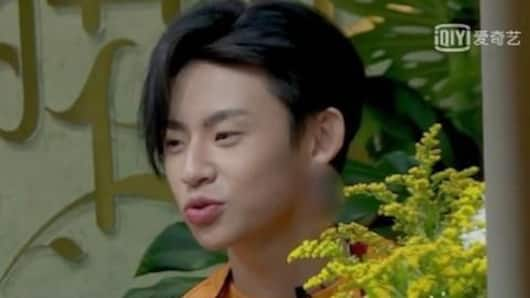 China is blurring men's ears on screen. Here's why
In a bizarre news, it has come to light that authorities in China are blurring men's ears digitally to hide their earrings.
Recently, on a popular Chinese reality TV show I, Actor, actor Jing Boran's ears were blurred on screen as he was wearing earrings.
It is presumed by some media reports that Chinese authorities consider men wearing earrings as culturally inappropriate.
Here's more.
Not sure if Chinese authorities have sent specific directive
Jing isn't the only victim of the "earring ban" in the country.
Apparently, ears of several young male stars have been digitally altered or blurred on screens.
It is, however, unclear whether Chinese authorities have issued a particular directive barring men from being shown wearing earrings on TV shows or whether TV stations are acting on something that they themselves consider culturally inappropriate.
Last year, China banned hip-hop culture, sub-culture from getting aired
Notably, last year, the country's top media regulator, the State Administration of Press, Publication, Radio, Film and Television of the People's Republic of China (SAPPRFT) had banned TV stations from featuring actors with tattoos.
Any kind of depictions of hip-hop culture, sub-culture, and "immoral culture" was banned.
In the guidelines, it was written, "Absolutely don't use actors who are tasteless, vulgar and obscene."
Love World news?
Stay updated with the latest happenings.
Yes, notify me
Netizens pour negative comments over the ban on Weibo
On Weibo, China's Twitter-like platform, netizens showed extreme displeasure over the ban.
Many accused authorities of holding men and women to different and outdated standards of beauty.
One netizen wrote, "This is gender stereotyping...and ignores the diversity of different groups."
Another wrote, "If a female star has short hair, will her whole head be blurred? How about banning all female stars who look genderless?"
Previously, China declared homosexuality as 'abnormal sexual behavior'
Also, China's censors are one of the strictest in the world.
The country's regulators previously banned TV programs from airing content that promote western culture or express "overt admiration of Western lifestyle", joke about Chinese traditions or defy "classic materials".
In 2016, the released guidelines dubbed homosexuality as "abnormal sexual behavior" unfit for Chinese television.