World
IS men recced Haridwar's 'Har ki Pauri' as possible target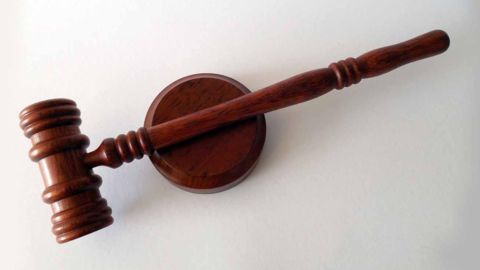 Authorities have revealed that individuals arrested in India for affiliation to ISIS, conducted a recce of 'Har ki Pauri' in Haridwar as a possible target for the group.
The matter came to light after a special NIA court framed charges of conspiracy and terrorism against the accused.
The court said the accused planned to plant IEDs at the location and target several Hindus.
In context:
Understanding the Islamic State
16 Oct 2016

Is 'Islamic State' really what we think it is?
The 'Islamic State' needs no introduction thanks to its growing popularity (or notoriety) worldwide.
Questions like "Where ISIS came from? What are its intentions?" may seem deceivingly simple as the world today sees the outfit just as another terrorist organization.
But, the important question is it only a terror group or something much bigger.
Even global leaders are unable to understand the IS' idea.
In the aftermath of the US invasion of Iraq, in 2004, Abu Musab al-Zaqawi established the Al Qaeda in Iraq (AQI) pledging allegiance to Osama Bin Laden and Ayaman al-Zawahiri.
Zarqawi died in 2006 and AQI became an umbrella organization called the Islamic State in Iraq (ISI) under the patronage of Al Qaeda.
Abu Bakr al-Baghdadi became its commander in 2010.
Love World news?


Stay updated with the latest happenings.
Expansion

Expansion and split from AQ
Under Baghdadi, ISI (still under al-Qaeda) scaled up operations and took advantage of the Syrian civil war by setting up the al-Nusra front in Syria in 2013.
In 2013, he announced a merger of al-Nusra and ISI; a move vehemently opposed by al-Nusra front as well as al-Qaeda.
Despite the opposition, Bagdadi forcibly took over al-Nusra front, breaking away from al-Qaeda, creating ISIS.
Funding

Where does ISIS get its money from?
According to intelligence reports, ISIS initially relied on foreign funds from wealthy donors to carry out operations.
The group has now evolved to become largely self-funded by relying on black market crude oil exports, selling antiques and art, collecting taxes and re-routing western arms supplies meant for the so called "moderate" rebels.
Extortion, oil sales, taxation, kidnapping are the major sources of ISIS's income.
Impact of Baghdadi on people

An alleged online ISIS recruiter stated: "I was in a hotel, and I saw the declaration (Baghdadi's Caliph declaration) on television. And I was just amazed, and I'm like, why am I stuck here in this bloody room?"
Online Activity

ISIS's online activity has been essential
Millions of Muslims are believed to have moved to the Islamic State after the establishment of the caliphate.
Recruits from the UK, France, Germany, Belgium, the US and many places have immigrated to fight against the apostates.
ISIS's online activity, including propaganda and recruitment, has been essential to ensure that people know "what" to believe.
Its social media posts show that executions happen continually.
Love World news?


Stay updated with the latest happenings.
ISIS fighters: Top countries of origin

According to estimates ISIS had approximately 25,000-32,000 fighters as of 2015. Tunisia, Saudi Arabia, Russia, Morocco and Jordan are top contributors. There are over 5000 western origin fighters, a majority of who hail from UK, France. Approximately 250 Americans also fight alongside ISIS.
Apostasy

Millions of people are marked for death
Denying the Koran's holiness or Muhammad's prophecies and selling alcohol/drugs, adopting the Western culture, etc. lead to apostasy.
This means, millions of Muslims, including the heads of state of every Muslim state, are marked for death for elevating human-made laws above Muhammad.
ISIS is committed to purifying the world by killing several people; lack of accurate reporting makes the extent of slaughter unknowable.
24 Nov 2016

IS men recced Haridwar's 'Har ki Pauri' as possible target