World
Nigeria's new President Muhammadu Buhari takes charge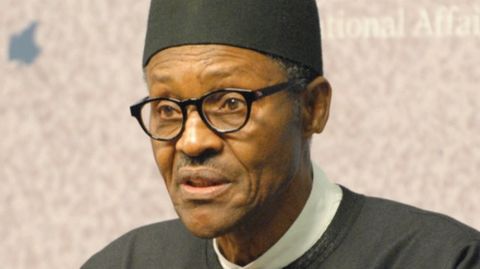 A military dictator in the past, Buhari is known to be a disciplinarian and is incorruptible.
After a coup against the elected government in 1984, Buhari led Nigeria from January 1984 until August 1985.
During his tenure, as a part of his "war against lack of discipline", he jailed 500 people for corruption and wasting taxpayers' money.
In context:
The Nigerian Presidential elections 2015
24 Jan 2014

Nigerian Presidential elections in February 2015
Along with the presidential elections, the Independent National Electoral Commission also released the schedule for governorship elections in Ekiti and Osun States.
Elections for governors and the 36 state houses of assembly will be held on 28 February 2015.
A major rise in the number of opponents of President Goodluck Jonathan have increased the possibility of a rigged election or post election violence.
17 Mar 2014

Court clears Goodluck Jonathan to contest elections
A lawsuit filed by Richard Mneaga and Shuaibu Lill (PDP leaders) sought disqualification of Jonathan from presenting himself as the People's Democratic Party's (PDP) presidential candidate in the 2015 election.
It also requested the court to order the Independent National Electoral Commission to stop the PDP from accepting Jonathan as its presidential candidate.
The court dismissed both the suits.
Love World news?


Stay updated with the latest happenings.
Did you know?

In 2010 after the Nigerian football team failed to reach beyond the group stage at FIFA World Cup, President Jonathan declared a two-year ban on the national football team from all international competitions!
11 Dec 2014

Buhari to fight Presidential elections
All Progressives Congress (APC), Nigeria's main opposition party, chose Buhari as its presidential candidate against Jonathan Goodluck.
In 1985, Buhari was himself ousted in a military coup.
He is believed to be much more capable of tackling the ongoing insurgency in the country.
His tough stand against corruption in his last stint was criticized by many human right groups.
7 Feb 2015

Elections delayed due to Boko Haram threat
Elections would be postponed for six weeks to give time to a new multinational force to secure land occupied by the terrorist group.
Large swathes of land in the north-east region of the country are in control of Boko Haram.
Close to 1.5 million people's voting rights would be affected if voting goes ahead while the Islamists hold the territory in the north-east.
28 Mar 2015

Voting in big numbers despite Boko Haram attacks
Millions came out to vote in the election that took place amidst an Islamic insurgency in the country's northeast region, which has taken thousands of lives.
Analysts say that it is a close contest between Goodluck Jonathan and Muhammadu Buhari.
In 3 villages of northeastern Gombe state, voters were forced to abandon polling stations by Boko Haram.
Love World news?


Stay updated with the latest happenings.
31 Mar 2015

Buhari defeats Jonathan Goodluck
Buhari received 52.4% of the total votes, as compared to Jonathan's 43.7%.
Out of the total 40 million voters in the country, more than 27 million took part in the elections.
According to the country's laws, the winning candidate must secure both - an overall majority and 25% of the vote in two-thirds of the country's 36 states and in the Federal Capital Territory.
29 May 2015

Nigeria's new President Muhammadu Buhari takes charge