Kulbhushan Jadhav hearing day-2: Pakistan presents arguments before the ICJ
World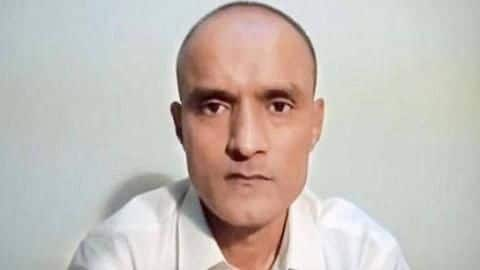 Adjournment
Pakistan had sought to adjourn the hearing, but was denied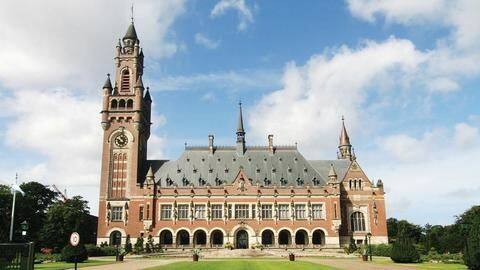 Prior to the start of the hearing, Pakistan's Attorney General Anwar Mansoor Khan requested the ICJ to adjourn the hearing in light of the unavailability of Tassaduq Hussain Jillani, the ad-hoc judge for Pakistan.
Jillani had suffered a cardiac arrest prior to the hearing.
However, the ICJ denied Pakistan's request, and asked Khan to go ahead with arguments.
R&AW
Indian intelligence agency R&AW causes terrorism in Pakistan: Khan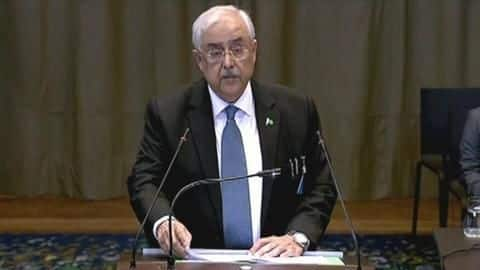 Khan began presenting Pakistan's case by stating that his country remains committed to peaceful resolution of issues.
However, he claimed that Pakistan had suffered over 74,000 casualties as a result of interference and espionage activities by India.
He added that Indian intelligence agency R&AW had a "pre-determined aim" to cause terrorism in the unstable province of Balochistan.
Activities
Jadhav carried out bombings, kidnappings in Balochistan: Khan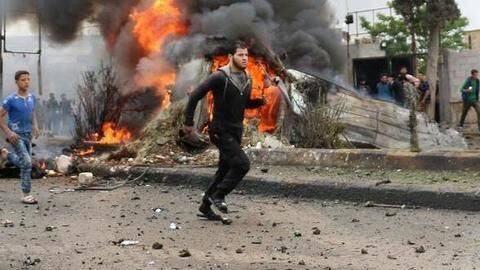 Continuing his argument, Khan alleged that Jadhav, who entered Pakistan as a spy, had carried out "bombings, targeted operations, kidnapping and unlawful activities" with the intention of creating "anarchy" in Pakistan and in the Pakistan-China Economic Corridor.
He added that Jadhav's activities were an "actual manifestation of Indian policy" that is aimed at "destroying" Pakistan.
Lies
India moved ICJ for political mileage: Qureshi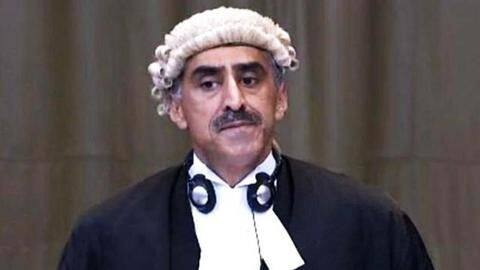 Subsequently, lawyer Khawar Qureshi took over from Khan, and told the ICJ that Jadhav had confessed to espionage and other-related activities before a magistrate and was hence convicted under the Official Secrets Act.
He said that India's claims that Jadhav had been abducted by Pakistan from Iran were "flimsy lies" and that India had moved the ICJ to gain "political mileage".
Evidence
There is compelling evidence that Jadhav is a spy: Qureshi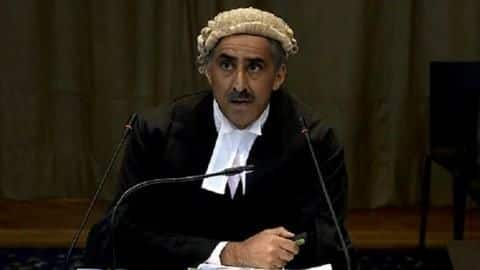 Continuing his arguments, Qureshi said that Jadhav was not retired and had admitted to the magistrate that he was due to retire in 2022.
He added that India had provided a false identity to Jadhav in the form of a passport carrying a Muslim name. Qureshi asserted that this false identity given by India to Jadhav was "compelling evidence" that he was a spy.
Quote
Pakistan gave India ample opportunity to apologize: Qureshi
"We gave India every opportunity to clarify, reply and apologize. We gave India every opportunity to correct their stand, but they didn't. Court was our last resort," said Qureshi, explaining why Jadhav was put on trial in a military court and convicted.
Conclusion
Pakistan says India's case should be scrapped; trial continues tomorrow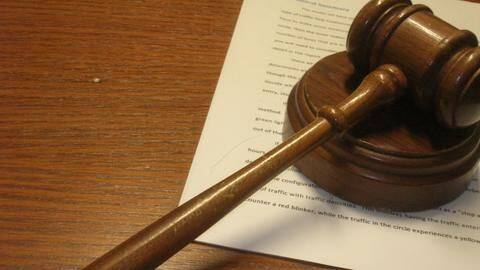 Concluding Pakistan's argument, Qureshi said that India's submission in the case should be declared "inadmissible" owing to an "abuse of rights, lack of good faith, illegality, lack of clean hands and misrepresentation".
On Monday, India had argued that Jadhav should be released as Pakistan had violated the Vienna Convention.
The trial will continue on Wednesday, when India will again present its arguments.
Backstory
Backstory: Jadhav has been in Pakistan's custody since March 2016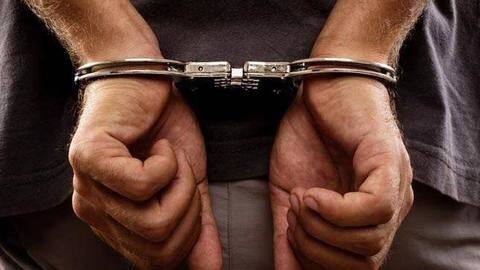 Jadhav had been captured by Pakistani forces from the unstable Balochistan province in March 2016.
Subsequently, he was put on trial, and in April 2017, a military court in Pakistan handed Jadhav the death penalty on charges of "espionage, sabotage, and terrorism".
India, however, moved the ICJ, which restrained Pakistan from executing Jadhav till the adjudication of the case.