New Zealand: Australian-born shooter opened fire at mosques, 40 killed
World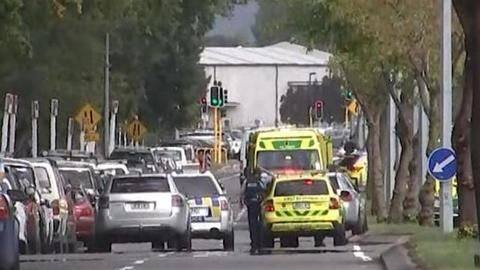 40 people died and 20 got injured after gunmen attacked two mosques in Christchurch area of New Zealand, the country's Prime Minister Jacinda Ardern has confirmed.
The police took one Australian-born shooter in custody. Three other people, including a woman, have also been arrested.
The gunmen opened fire at the Al Noor Mosque and Linwood Masjid when people were offering Friday prayers.
Support
Australian PM stands with New Zealand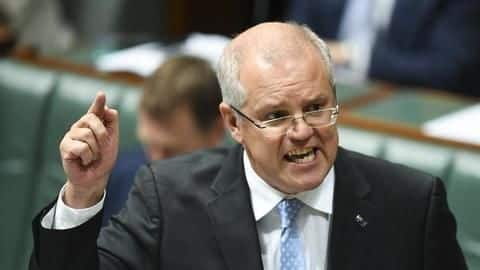 Notably, Australian Prime Minister Scott Morrison confirmed the shooter was born in his country. He condemned the "right-wing extremist attack" and said he stood with Muslims.
Australian authorities are a part of the investigations, said Morrison.
Giving her first reactions on the attack, Ardern said it was one of the "darkest days for New Zealand". She added such crimes won't be tolerated.
Kiwi cousins are in our prayers: Morrison
I'm horrified by the reports I'm following of the serious shooting in Christchurch, New Zealand. The situation is still unfolding but our thoughts and prayers are with our Kiwi cousins.

— Scott Morrison (@ScottMorrisonMP) March 15, 2019
Perpetrators
In all likeliness, attackers were driven by hate for Muslims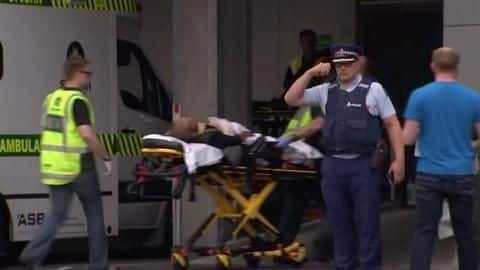 The 28-year-old Australian who took responsibility for the attack reportedly said he came to New Zealand to plan the attack.
One of the attackers reportedly uploaded a social media post which had a link to an unsigned 87-page manifesto. The manifesto was full of anti-immigrant and anti-Muslim ideas.
Speaking to the press, Ardern said the attackers weren't on security watch lists.
Quote
We will not be shaken by this attack: Ardern
"We were chosen (because) we represent diversity, kindness compassion, a home for those who share our values, a refuge for those who need it and those values, I can assure you, will not and cannot be shaken by this attack," Ardern said.
Video
Attackers live-streamed the act, Facebook pulled down video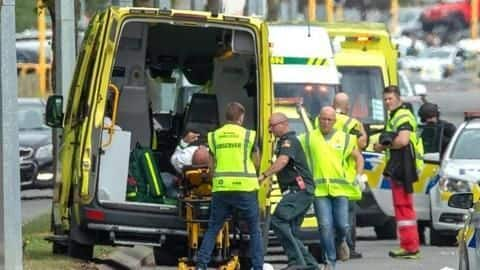 The gunmen who barged into Masjid al Noor mosque filmed and live-streamed the entire act on Facebook. Soon the distressing video was shared widely forcing New Zealand police to issue a directive.
"We would strongly urge that the link not be shared," New Zealand Police tweeted.
Meanwhile, Mia Garlick, spokeswoman for New Zealand Facebook, confirmed the video has been taken down.
Shock
Top Muslim leader in New Zealand expressed shock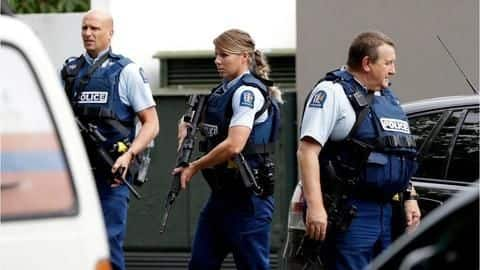 The act of terror was condemned by Dr. Mustafa Farouk, President of the Federation of Islamic Associations in New Zealand.
Expressing his shock, Dr. Farouk said, "I'm also worried because New Zealand is one of the most peaceful countries in the world."
He also hoped the events don't change the perception of the Muslim community and urged everyone to help the families of victims.
Condolences
World leaders condemned the attack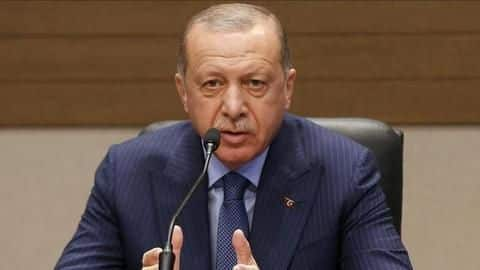 Meanwhile, leaders from around the world condemned the barbaric attack in strong words.
Turkey's President Recep Tayyip Erdogan offered condolences to the Islamic world and linked the incident to "rise in racism and Islamaphobia".
Pakistan's Prime Minister Imran Khan expressed shock over the attack. "This reaffirms what we have always maintained: that terrorism does not have a religion," he tweeted.