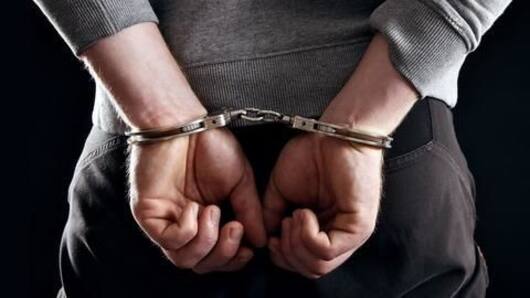 Indian, arrested in December, admits to smuggling immigrants to US
An Indian national arrested last December for conspiring and smuggling foreign nationals into the United States recently pleaded guilty.
Bhavin Patel, 38, admitted to the charges against him, in the district court of New Jersey before District judge, John M. Vazquez.
He accepted that he did it for financial gains.
Each substantive smuggling charge carries a maximum sentence of 5 years in prison.
HSI arrested Patel at Newark Liberty International Airport in 2018
On December 7, 2018, special officers of US Immigration and Customs Enforcement (ICE), Homeland Security Investigations (HSI), arrested Patel at the Newark Liberty International Airport.
HSI learned that Patel was running a smuggling operation, in which Indian nationals and others were recruited to pay fees in exchange for passage to the US.
Soon, in 2013, an undercover agent was asked to investigate the case.
Undercover agent met Patel in Thailand posing as smuggler
In October'13, the undercover law enforcement agent, posing as a smuggler, met Patel in Bangkok, Thailand.
Patel told him that he wanted to smuggle Indian nationals to the US and agreed to pay tens of thousands of dollars per individual.
The law enforcement officer would then presumably use his contacts to get those people on commercial planes to US in three different occasions.
Love World news?
Stay updated with the latest happenings.
Yes, notify me
He conspired to smuggle foreign nationals into US, says DOJ
In the following months, Patel arranged for six Indians to smuggle to the US via the Newark International Airport from Thailand on commercial flights.
His luck ran out and he was arrested last year.
Department of Justice said, "He's charged by indictment with one count of conspiracy to bring in and harbor aliens and six counts of smuggling foreign nationals into the United States."
Patel accepts all charges, sentencing is scheduled for July
Patel pleaded guilty to all the charges against him in front of the US District Judge in New Jersey yesterday. The potential sentence in conspiracy charge is maximum 10 years of prison and up to $250,000 (Rs. 1.7cr) fine. Sentencing is scheduled for July 9.
What is ICE?
Asked 2019-03-16 00:07:10 by Vishal Kapoor
Answered by NewsBytes
The U.S. Immigration and Customs Enforcement is a law enforcement agency of the federal government of the United States tasked to enforce the immigration laws of the United States.
Is HSI independent agency?
Asked 2019-03-16 00:07:10 by Shreyas Dasgupta
Answered by NewsBytes
HSI or Homeland Security Investigation works under the U.S. Immigration and Customs Enforcement.
What kind of crimes does HSI investigates?
Asked 2019-03-16 00:07:10 by Arjun Kapoor
Answered by NewsBytes
HSI investigates cases of human rights violations, human smuggling, art theft, human trafficking, drug trafficking, arms trafficking, document and benefit fraud
Does ICE patrols US boarders?
Asked 2019-03-16 00:07:10 by Aarav Balasubramanium
Answered by NewsBytes
ICE does not patrol American borders; rather, that role is performed by the United States Border Patrol.