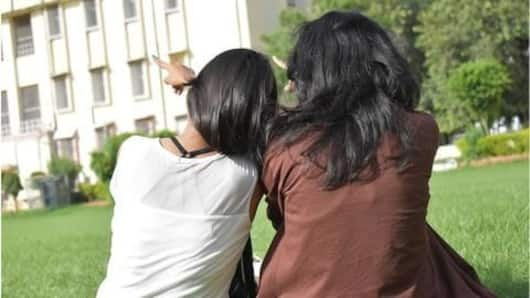 UK announces new visa plan, expected to attract international students
UK Prime Minister Theresa May's government has decided on some new visa plans to attract more international students.
International students, after completion of their courses in the UK universities, will now be given visa extension for a year to look for work.
However, the two-year post-study work visa won't be revived.
The plan that was unveiled today is part of UK's International Education Strategy.
Masters students to get 6 month post-study work visa
Masters students will be given six-month (currently four-month) post-study work visa to look for jobs, but PhD students' post-study visa of one year remains unchanged.
The government is also aiming to boost education-related growth from £20bn (Rs. 1.8L crore) to £35bn per year (Rs. 3.2L crore) by 2030 post-Brexit.
UK's Education Secretary, Damian Hinds and the International Trade Secretary, Liam Fox, announced the strategy.
Imperative to reach out to global partners, says Hinds
In an official statement, Hinds said, "As we prepare to leave the EU it's more important than ever to reach out to our global partners and maximize the potential of our best assets - that includes our education offer and the international students this attracts."
Love World news?
Stay updated with the latest happenings.
Yes, notify me
Not reviving two-year post-study work visa is a dampener
Though this is good news, not reviving the popular two-year post-study work visa is a dampener.
The two-year post-study work visa, popular with self-financing Indian students, was closed in 2012, which led to major drop in the number of Indian students applying to UK.
Janet Beer, VC, Liverpool University, said they would continue urging the government to extend it to two years.
'Would like government to extend this opportunity to two years'
"We particularly welcome steps to improve the visa regime, including the extension of opportunities for our graduates to work in the UK. We'd like the government to go further and extend this opportunity to at least two years," said Beer, the chair of Universities UK.
Why did the UK announce the new visa plan?
Credits:
The announcement of the new visa plan can be seen as part of an advance post-Brexit preparation being taken by UK.
Brexit, a referendum which was passed by the UK to leave EU in June 2016, is due on March 29.
The European Union (EU), consisting of 28 European countries, was formed after World War II for economic benefits and to avoid war.
India among 'potential growth region' in UK's strategy paper
Coming back to the strategy paper, it identified India as a high-value region among China and Latin America.
"There is a long and important history of Indian students coming to study in UK universities. We intend to drive further growth through a number of actions set out in this strategy. This complements our efforts to identify where we can improve visa process," it said.
54% work-visas granted to Indians, need minimum Rs. 19L salary
Although Indians hold 54% work-visas issued by the UK, it is not easy to obtain one. Currently, students must find a job with a minimum salary of Rs. 19L with an employer on a four-month post-study visa for Masters students and a year for PhD students.
Any university offering master of engineering in mechatronics ?? In UK??
Asked 2019-03-17 15:26:45 by Dharmesh Gala
Answered by NewsBytes
Many Universities in the UK have an option of M.Sc. in Mechatronics like, University of Leeds, University of Glasgow, University of Bath and Loughborough University. You can go to their respective websites to find more details.
What is the eligibility to apply to UK for Masters?
Asked 2019-03-16 18:43:59 by Muhammad Subramanium
Answered by NewsBytes
Different Universities in the UK have different course requirement, visit the university's website to look for specific requirement.
Where can I find details about IELTS exam?
Asked 2019-03-16 18:43:59 by Dhruv Chavan
Answered by NewsBytes
You can visit the official website of IELTS, https://www.ielts.org/, for all the details related to test dates and preparations.
What is IELTS exam for?
Asked 2019-03-16 18:43:59 by Amit Jaiteley
Answered by NewsBytes
IELTS is an English exam test. Manyuniversities in UK and other countries accept its score for admissions.
How much post-study time is currently given to international students in India?
Asked 2019-03-16 18:43:59 by Arnav Malik
Answered by NewsBytes
Currently, the masters students are given a four month time while the PhD students have a year to search for jobs.