UK PM May offers to resign to save Brexit divorce-bill
World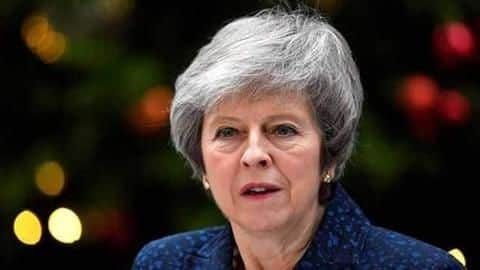 Theresa May yesterday bowed to mounting pressure from within her own Conservative Party and offered to resign as UK Prime Minister if her MPs agreed to back her twice-defeated Brexit divorce bill to get it over the line in a third parliamentary vote.
The beleaguered PM told her decision to Tory MPs in a private meeting of the influential 1922 Committee in London.
Details
Willing to make way for new leader, said May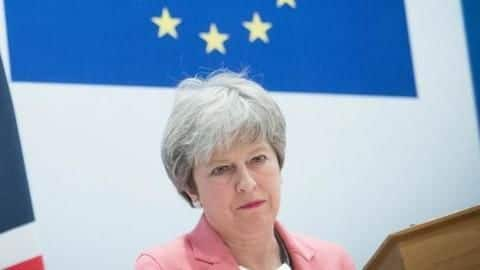 In the meeting, May said that while she did not want to leave the job before time, she was willing to make way for a new leader to take the Brexit negotiations through the next phase once the withdrawal agreement for an "orderly" exit from the European Union (EU) is ensured.
She told her party MPs that she is prepared to leave the job.
Statement
'Back the deal so that we can complete historic duty'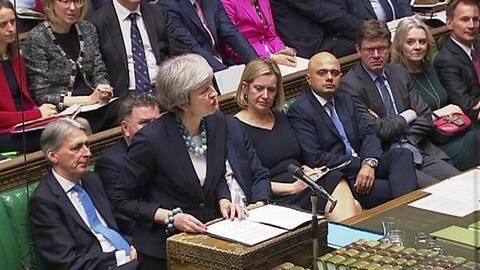 "I'm prepared to leave this job earlier than I intended in order to do what is right for our country and our party," May said.
"I ask everyone in this room to back the deal so we can complete our historic duty to deliver on the decision of the British people and leave the European Union with a smooth and orderly exit," she said.
Comment
Spoke to colleagues and gauged their mood: May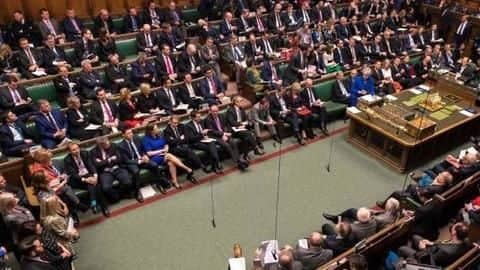 In a clear reference to all the reports over the weekend of a planned coup against her leadership, May said while she did not "tour the bars and engage in the gossip", she did make time to speak to colleagues and gauge their mood.
"And I have heard very clearly the mood of the parliamentary party," she further said.
Request
Won't stand in the desire of new leadership, says May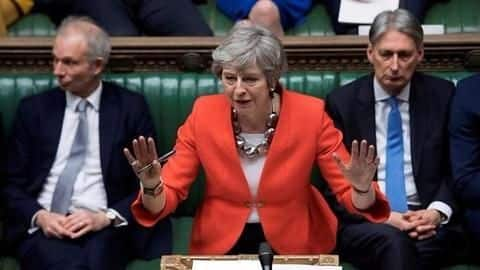 "I know there's a desire for new leadership in the second phase of Brexit negotiations and I won't stand in the way of that," said May.
"I know some people are worried that if you vote for the Withdrawal Agreement, I'll take that as a mandate to rush on into phase two without the debate we need to have but, I won't," she added.
Plea
Help 'get the deal through and deliver Brexit,' asks May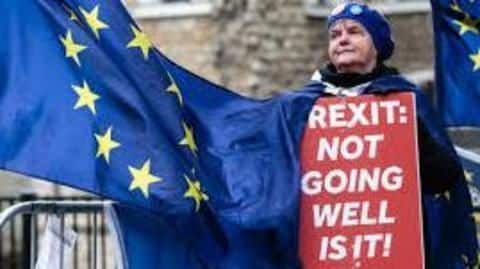 May's plea to her deeply divided party to help her "get the deal through and deliver Brexit" came against the backdrop of yet another dramatic day in the House of Commons when MPs voted in favor of a motion to vote on a series of eight alternatives to her withdrawal agreement.
May remains determined to bring her deal back for a third vote.
Hope
May hopes Brexit deal will cross finish line this time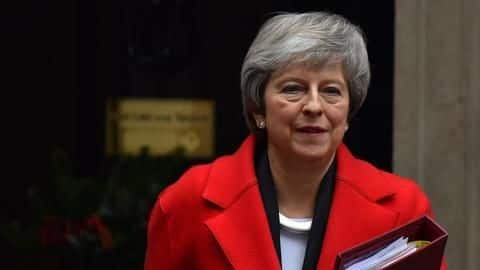 May's deal was scuppered twice before by MPs over the controversial Irish backstop clause.
The British PM remains determined to bring her deal back for a third "meaningful vote" in the House of Commons and will hope her resignation offer may prove enough to see it over the finish line this time within the April 12 extended Brexit deadline agreed by the EU.