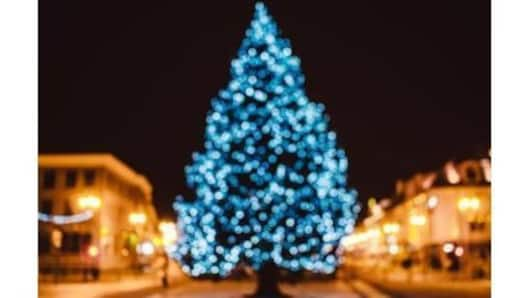 Truck runs into Christmas market in Berlin; kills 12
A busy Christmas market in Berlin on Monday was run into by a lorry which killed 12 people and left approximately 48 injured.
Interior Minister Thomas de Maiziere said, "I don't want to use the word 'attack' yet, although there are many things pointing to one."
The incident reminded people of a truck attack in the French Riviera city of Nice.
Where did this happen?
The incident occurred at Breitscheidplatz, a popular tourist destination near Kurfuerstendamm Boulevard, a famous shopping street.
At this time of year, there are over 100 stalls in this market which sell traditional decorations, a variety of festive food and drinks as well as toys for children.
The truck drove nearly 250 feet in to the Christmas market that was bustling with locals and tourists.
Events that followed post-attack
Immediately, ambulances and armed officers rushed to the scene of the incident.
Witnesses at the Christmas market gave a detailed description of the driver of the truck who was seen exiting the vehicle after it halted; German officials arrested a suspect 2 kilometres from there.
According to Heiko Maas, German justice-minister, stated that federal prosecutors who handle "terrorism" cases, would take over this investigation.
Love World news?
Stay updated with the latest happenings.
Yes, notify Me
Recent attack on Christmas market
Just 4 days ago, a 12-year-old German-Iraqi boy was arrested for trying to 'bomb a Christmas market' in Ludwigshafen with a jar of explosive material and nails. The bomb failed to detonate. He was reportedly inspired by terror group ISIS.
Reactions from everywhere
French and Czech authorities have indicated that in light of this incident, they will be increasing security.
US President-elect Donald Trump said "Islamic terrorism" was responsible for this incident.
The White House in a statement condemned "what appears to have been a terrorist attack" in Berlin.
Chancellor Angela Merkel's spokesperson said, "We mourn the dead and hope the many injured can be helped."
Arrest in Berlin market attack
German police have arrested a suspect for driving a 7-tonne truck into a Christmas market in Berlin.
The arrested has been identified as 23-year old Naved B., an asylum seeker from Pakistan who entered Germany on December 31, 2015.
Naved was reportedly under police's radar for petty crimes.
Soon after the attack, police questioned 4 people at an asylum shelter but were not arrested.
Christmas market attacker still absconding
Credits:
In a surprising development, the German police now believe that the Pakistani asylum-seeker, Naved B., arrested for allegedly driving a truck into the Christmas market, is not the attacker.
Senior German Police officer said, "We have the wrong man. The true perpetrator is still armed, at large and can cause fresh damage."
Reportedly, the arrested suspect has denied all involvement in the attack.
Prime suspect in Berlin attack killed in Milan
The prime suspect behind the Christmas market attack in Berlin was killed in a police shootout in Milan.
According to reports, Anis Amri was killed in a routine traffic stop at 3 am.
He pulled out a gun and began shooting at the officers; an officer on the job for 9 months then killed the suspect.
Italian authorities have yet to confirm this incident.
Suspected accomplice of Berlin attacker goes on trial
Shaas al-Mohammad, a 20-year-old Syrian national who sought asylum in Germany has gone on trial for scouting targets for possible terror strikes in Berlin.
He has been in custody since March'16, and is being tried by a special security court in Berlin.
He reportedly visited Berlin repeatedly until February 2016 and is believed to have scouted the Christmas market as a possible target.