Sri Lanka: Six days after wedding, woman dies on honeymoon
World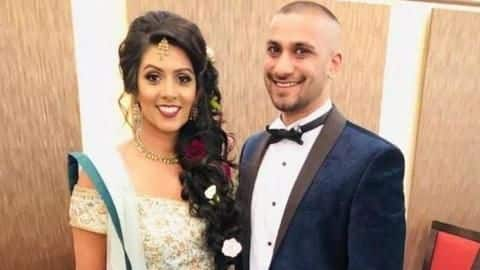 The honeymoon trip of a British couple, who got married on April 19, took an unexpected turn after they fell ill; allegedly due to hotel food. The couple was rushed to a hospital. While the husband survived, his wife passed away.
And now the husband has been barred from leaving Sri Lanka, where he went for the special holiday.
Here's their unfortunate story.
Honeymoon
Four days after getting married, couple went on their honeymoon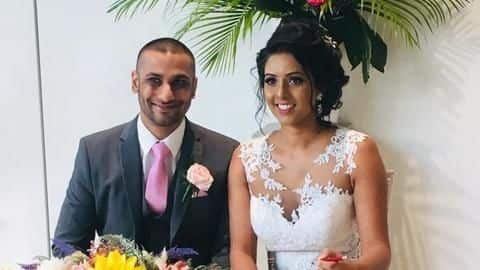 British Indian citizens Khilan Chandaria (33) and Usheila Patel (31) got married in North London.
Four days later, they left for their honeymoon. They were staying at a five-star beach resort called Amari in Galle, Sri Lanka.
The couple was scheduled to jet off to the Maldives for the second leg of their honeymoon, but soon things took a sorrowful turn.
Falling sick
Couple fell ill due to hotel food, wife passed away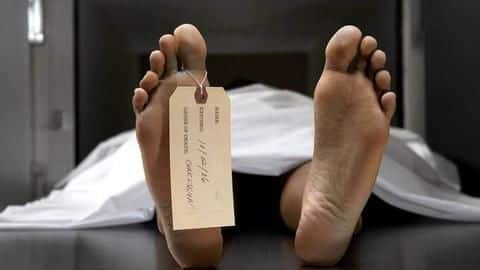 Chandaria and Patel fell ill after consuming food and drinks at the hotel. They caught the fever and vomited blood.
The couple was rushed to Karapitiya Hospital in Galle where Patel was pronounced dead on April 25.
Chandaria said they noticed a weird smell in the food. "A post-mortem said she died from dehydration, obviously from vomiting," he added.
Aftermath
Chandaria can't leave Sri Lanka till inquest hearing takes place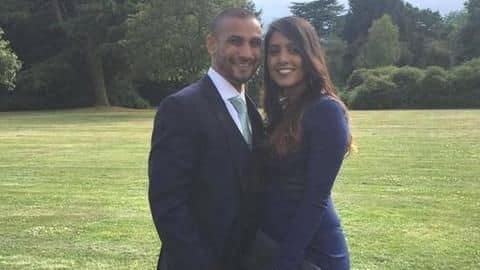 Refuting allegations of poor food, the hotel said they were strict about their standards.
Initially, Chandaria was allowed to leave Lanka. But he refused to return home until his wife's body was released.
Later, the authorities prohibited him from leaving the country as an inquest hearing has to take place. This hearing is scheduled for Wednesday.
Meanwhile, the court has held onto Chandria's passport.
Quote
Court has asked for all necessary documents, said police official
"Chief Magistrate Harshana Kekunawela ordered the government analyst to provide all the necessary reports for the hearing on May 15. At the moment, the magistrate has given an open verdict. The body is still in the custody of the judiciary," a police official said.
Grief
I don't want to leave without her, said grieving husband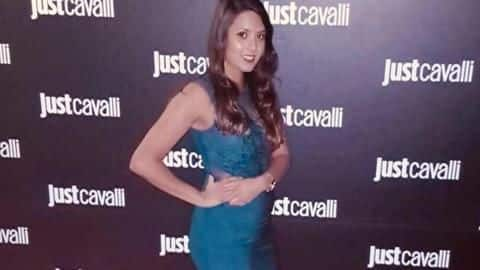 Amid the traumatic turn of events, Chandaria feels the whole world is against him. "It's been hard to do anything. I don't think the grieving process has really started yet," he said.
A Foreign Office spokesman said they are supporting Chandaria.
"Our consular staff have shared advice on bereavement abroad and are in contact with the Sri Lankan authorities," the spokesperson added.