World
Rare power-cut free NYE in Kathmandu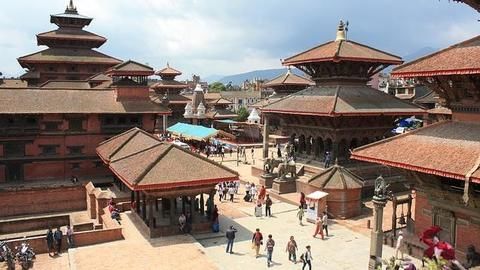 Nepal's capital, Kathmandu, for the the first time in nearly a decade celebrated New year's eve without any power cuts - and India had a role to play here!
Nepal aims to transition towards a power-cut free future and the augmented power supply was sourced from India starting January 1, 2017.
Of the 80MW that will be augmented by India, half is for Kathmandu.
In context:
For NYE in Kathmandu - India steps in!
About

Nepal's chronic electricity deficit
Nepal has been dealing with a chronic power crisis since the water levels in several of Nepal's rivers flowing from the Himalayas has plummeted.
Over the last few years, during winters, daily power cuts in Nepal could last for as long as 15 hours.
However, by importing electricity and producing electricity by private players, Nepal will soon become load-shedding free.
02 Jan 2017

Rare power-cut free NYE in Kathmandu
Love World news?


Stay updated with the latest happenings.
Kathmandu declared load-shedding free

Right after supply of imported electricity from India commenced, Kathmandu was declared load-shedding free from Saturday night onwards. Spokesperson of Nepal Electricity Authority, Prabal Adhikari said. "We are very motivated to work hard to relieve the country from power cuts."
How

Boosting Nepal's energy sector
As the year drew to a close, Nepal's Energy Minister Janardan Sharma inaugurated a 25MW plant located in Kaski.
Energy Ministry's team had visited India in recent weeks to import 120 MW from January-May 2017.
Agreements for construction of hydroelectric projects were recently signed and energy from domestic power-plants will be increased by improving energy leakages and alternative energy plans.
New leadership shows the way

NEA's new Managing Director Kulman Ghising started a crusade against load shedding as soon as he took charge in mid-September. Since he declared his ambitious goal of a power-cut free Kathmandu, there have only been occasional power-cuts.