World
Twin explosions near Afghanistan Parliament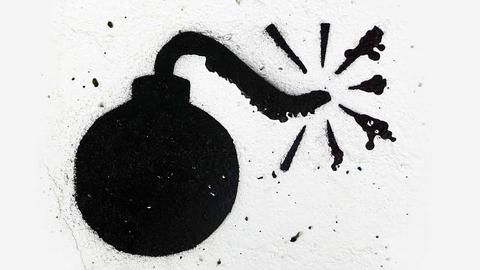 Two explosions went off in the vicinity of Afghanistan's Parliament in Kabul, targeting Parliament employees.
Afghanistan's Interior Ministry spokesperson Sediq Sediqqi said at least one of the explosions was a car-bomb and the other was a suicide bomber; one of the explosions took place near the American University.
Eye-witnesses said the number of casualties from the blasts could be as high as 50.
In context:
The Kabul blasts
Overview

Explosions in Kabul shatter weeks of calm
Things have been relatively calm in Afghanistan in recent weeks and it was expected that the Afghan government may restart peace talks with Talibani insurgents.
Usually with the onset of winter the fighting between Taliban and Afghan forces tends to ebb.
However, this time around it appears that the Taliban is going ahead with nationwide attacks as peace negotiations have been faltering.
10 Jan 2017

Twin explosions near Afghanistan Parliament
Love World news?


Stay updated with the latest happenings.
Massive casualties reported

The explosions occurred near Afghan parliament building and American University, both of which have been previously attacked by militants. According to a Health Ministry Spokesman, the twin explosions have left at least 27 people dead and wounded 70.
Details

Here's what we know so far
Security officials have confirmed that a suicide bomber blew himself up in 'Darul Aman' area of Kabul and simultaneously, a car bomb also exploded nearby.
Taliban has claimed the attack and said explosions targeted a vehicle carrying members of Afghanistan's main intelligence agency and members of parliament.
Most of the casualties of these bombings were believed to be civilians which included parliament staff.
Same target

Second attack in the same day
Earlier in the day, another suicide attack took place in southern city of Lashkar Gah which is located in a restive province, Helmand.
The attack killed seven people and was also targeted at intelligence officials according to the local police.
The target was a guesthouse used by provincial intelligence officials in Lashkar Gah.
No one has yet claimed this attack.
Details

Parliament Complex frequently targeted
In June 2015, Taliban fighters had attacked old parliament building and politicians had to run for cover.
The attack today took place near the new Parliament complex that was financed by India and which had been inaugurated by PM Narendra Modi in December 2015.
The new parliament building was built at a cost of USD 90 million and was intended to "deepen India-Afghan friendship".
Love World news?


Stay updated with the latest happenings.
07 Feb 2017

Explosion near Kabul's Supreme Court building
According to reports by the Afghan Media, an explosion just occurred near the Supreme Court building in Kabul's PD9.
At least 12 people were killed and several injured in what seems to be a suicide attack.
The Ministry of Health expects the casualty figures to increase.
Afghanistan has been in constant political and social turmoil with its government forces fighting the Taliban insurgency.
08 Feb 2017

20 killed in suicide blast outside Afghan SC
A suicide bomber blew himself up outside the Afghan Supreme Court in Kabul, killing at least 20 people.
Basir Mojahid, spokesman for Kabul's chief of police said the explosives went off in a parking lot near the court and was aimed at Supreme Court employees.
At least 35 people have also been wounded in the blast. There have been no claims of responsibility.