Maldives President Solih confers nation's 'highest honor' on PM Modi
World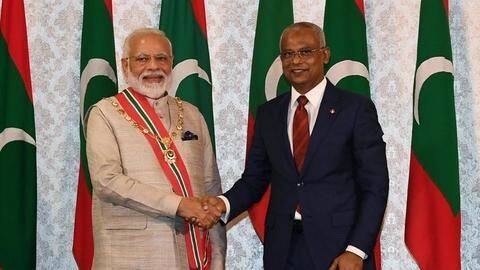 PM Narendra Modi who arrived in the Maldives on Saturday afternoon has been conferred with the island nation's highest honor accorded to foreign dignitaries by President Ibrahim Mohamed Solih.
He has been awarded the "The Most Honourable Order of the Distinguished Rule of Nishan Izzuddeen" by the government of Maldives.
Notably, this is PM Modi's first-ever foreign visit after retaining power.
Here's more.
Twitter Post
President Solih conferring highest honor on PM Modi
#WATCH President of Maldives, Ibrahim Mohamed Solih confers upon PM Narendra Modi, Maldives' highest honour accorded to foreign dignitaries, 'The Most Honourable Order of the Distinguished Rule of Nishan Izzuddeen'. pic.twitter.com/dzl79XZXzN

— ANI (@ANI) June 8, 2019
Details
PM Modi gifted signed cricket bat to Solih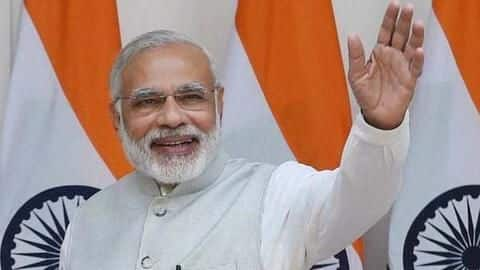 PM Modi was presented with the prestigious award by President Solih at a ceremony. Later, PM Modi also gifted a cricket bat signed by the Indian cricket team to Solih. Both the leaders earlier held delegation-level talks in Male.
Modi, who arrived in the Maldives on Solih's invitation, aims to strengthen New Delhi's ties with Male during his first overseas visit after being re-elected.
Visit
PM Modi received by Foreign Minister at Male airport
PM Modi was received by Maldives Foreign Minister Abdulla Shahid at Male airport and was also accorded a ceremonial welcome at Republic Square.
"This visit indicates the importance India attaches to strong ties with the Republic of Maldives and the desire to boost cooperation in various spheres," PM Modi tweeted after landing in the country.
Later on Sunday, Modi will also visit Sri Lanka.
Talks
PM Modi and President Solih to jointly inaugurate two projects
President Solih and PM Modi, who is on a two-day Maldives visit, will jointly inaugurate the Coastal Surveillance Radar System and the Maldives National Defense Forces' Composite Training Center.
Also, in order to aid the Maldives in its development and economy revival, a number of MoUs, including budgetary support for various development projects, were expected to be signed during the talks held by them.
Ties
India's bilateral ties with the Maldives repaired under Solih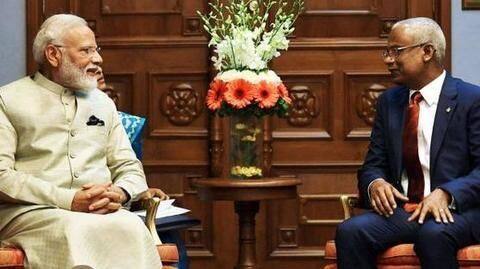 During his visit, PM Modi would also address the Maldivian parliament, the People's Majlis.
The Prime Minister last visited the Maldives in November 2018 to attend President Solih's swearing-in ceremony. However, it was not a full-fledged state visit.
Notably, India's bilateral ties with the Maldives, which soured when its former President Abdulla Yameen declared emergency in February 2018, have been repaired under Solih.
Information
India to help the Maldives groom its cricket team
Meanwhile, India is also assisting the Maldives in developing the game of cricket in the island nation. India's Foreign Secretary Vijay Gokhale said the country will help in grooming Male's national cricket team, train umpires and scorekeepers, and build a stadium too.