Will support if my children are gay, says Prince William
World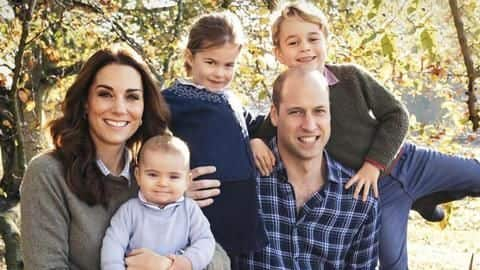 At a recent event, the Duke of Cambridge was asked about his reaction, as a parent, if any of his children turns out to be gay.
He was addressing young LGBTQ people at Albert Kennedy Trust (AKT) when he was asked this question.
And, Prince William's positive and progressive response to the question has since won millions of hearts.
Response
"I'm worried about the pressure they're going to face"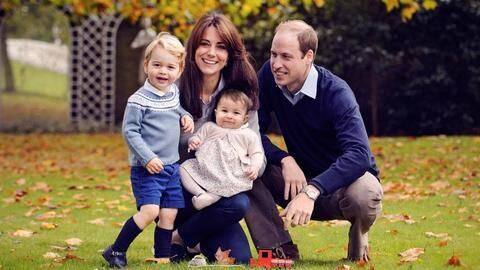 The Duke and Duchess of Cambridge have three children, Prince George (5), Princess Charlotte (4,) and Prince Louis (1).
Prince William said the thought did cross his mind "since I've had children."
However, it does make him nervous as his children would have to face societal pressure.
"It's something I'm nervous about. I'm worried about the pressure they're going to face," he admitted.
Comment
Will "fully support" our kids, come what may, emphasizes Prince
"How many barriers you know, hateful words, persecution, and discrimination, that's the bit that really troubles me. But that's for all of us to help correct and make sure we can put that to the past and not return to that," he said.
He added that whatever the situation may be, he and his wife Kate Middleton will "fully support" the kids.
Twitter Post
His visit to AKT is first by any Royal member
akt is honoured to be welcoming His Royal Highness The Duke Of Cambridge to our new London service centre today, which is the first visit by a member of the Royal Family to an LGBTQ+ youth charity. 👑💜🌈 pic.twitter.com/1WBC9wFUVp

— akt (@aktcharity) June 26, 2019
Reaction
Netizens praise him, acknowledge 'it's a huge thing to say'
Meanwhile, the Internet is going gaga over Prince William's liberal and supportive statement.
Many praised him for speaking out loud, coming from the Royal Family, on such an important issue.
"So proud of you for saying that more parents need to say the same," a Twitter user wrote.
"It's a huge thing to say. Well done and thank you," wrote a 44-year-old gay man.
Twitter Post
Must accept God's will, says another Twitter user
I like what you said that you would not mind if your children was gay, wonderfully said, people just don't become gay over night, god has created them like that and we should except gods will. who are we do decide and to punish gays, they have the same rights as all of us.👍

— sonu tailor (@sonumy1) June 26, 2019
Do you know?
Queen's cousin was first royal-member to have a gay marriage
To note, the Royal Family witnessed the first gay marriage in 2018. Queen's third cousin, Lord Ivar Mountbatten married his longtime partner James Coyle. A small ceremony was held in the presence of family and friends on September 22, at a country house in Devon.