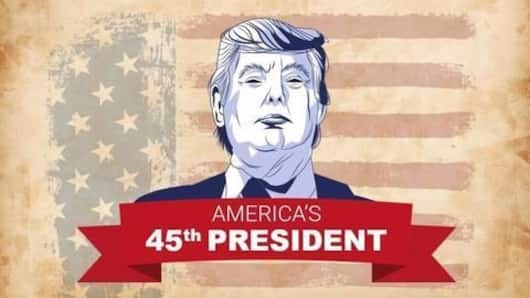 Trump has to surrender his beloved Android phone
According to a New York Times report, Donald Trump has been asked to hand in his beloved Android phone for a "secure, encrypted device approved by the Secret Service with a number few people possess".
This change is similar to what former President Barack Obama had to undergo when he took oath as the 44th President of the USA.
Obama's reaction to his secure phone
President Obama wasn't all too pleased with the limited-functionality secure Blackberry device provided by the Secret Service. He had said scorned on the government-approved phone, saying, "It does not take pictures, you cannot text, the phone does not work…you cannot play your music on it."
Encrypting the President's phone
The new phone is designed to prevent hackers from gaining access to Trump's communications.
While Android phones can be locked down by enabling full-disk encryption, in all likelihood, the new device will be a modified iPhone as it comes with full-disk encryption by default.
Furthermore, it also has a TouchID sensor and Secure Enclave making physical hacking difficult.
Love World news?
Stay updated with the latest happenings.
Yes, notify me
A nuisance to tweeting?
Trump, known for his unfiltered communication with the outside world, had made it amply clear that he would continue tweeting in the White House. It is unclear whether his new phone will allow him to do that. If not, he isn't likely to be pleased.
Trump also has to abandon his beloved private jet
His phone apart, President Trump also has to submit to other restrictions for security purposes.
Earlier this week, Trump further had to ditch his beloved "Trump" 757 private jet in favour of the more advanced and secure Air Force One used by all US Presidents.
We'll have to wait and see how President Trump adjusts to the strictures of his new post.
Trump finding it hard to leave his old Android phone
Credits:
A report in the New York Times claimed that US President Donald Trump was still using his old Android smartphone.
The "unsecured" phone was being used to post his tweets which has raised security concerns in the intelligence community.
Many critiqued that Trump was vulnerable "to someone stealing data or breaking into his Twitter account" and he was putting the office in peril.