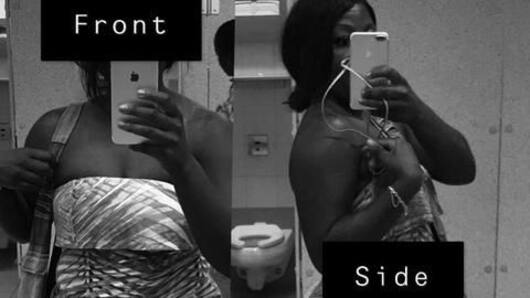 American Airlines staff makes woman 'cover up' before boarding flight
A US woman was temporarily removed from an American Airlines flight for wearing "inappropriate" clothing. Tisha Rowe (37), a resident of Houston (Texas), said she and her 8-year-old son weren't allowed to board the flight until she "covered up."
The incident sparked an uproar online and while the airline said they have fully refunded Rowe for the flight ticket, the latter claims otherwise.
Female flight attendant deplaned Rowe, asked her to cover up
The incident occurred on June 30 as Rowe, a family medicine physician, attempted to board an American Airlines flight from Jamaica to Miami.
Rowe said a female flight attendant took her outside the aircraft and asked if she had a jacket. Rowe didn't.
The flight attendant then prohibited her from boarding until she covered herself up with a blanket to walk to her seat.
Rowe recalls feeling 'powerless' and 'humiliated
"I felt powerless," Rowe told Buzzfeed News. "There was nothing I could do at that moment other than give up my money and my seat to defend my position that I was completely appropriate." She recalled feeling "humiliated" by the experience.
Love World news?
Stay updated with the latest happenings.
Yes, notify Me
We're policed for being black, says Rowe
Further, Rowe wrote on Facebook, "My shorts covered EVERYTHING but apparently was too distracting to enter the plane. I guess that's why they're AMERICAN airlines."
She added, "We're policed for being black. Our bodies are over-sexualized and we must ADJUST to make everyone around us comfortable. I've seen white women with much shorter shorts board a plane without a blink of an eye."
Evidently, Rowe's son left in tears after experience
Rowe also recalled her son being in tears after the experience. "'Mommy, follow the rules,'" Rowe recalls her son as saying, according to The Washington Post. "I'm trying to explain to an 8-year-old (that) Mommy did not break the rules," she added.
Rowe said another 'thin' passenger wore shorts; faced no issues
Rowe also said that while deboarding, she witnessed another female passenger wearing shorts, who wasn't obstructed during boarding. She added that the woman was a "size 2; thin."
"It's hard to understand if you are not a double minority- a woman and a black- how it's not pulling a card." 

Meanwhile, Rowe said the woman agreed to back her up in a formal complaint.
Airline apologizes; says don't want to be portrayed 'this way'
On its part, American Airlines spokesperson Shannon Gilson apologized by saying, "We're proud to serve customers of all backgrounds and are committed to providing a positive, safe travel experience for everyone."
Further, an American Airlines representative told Rowe's attorney, Geoffrey Berg, they don't want to be portrayed "in this way."
"The best way to not be portrayed this way is to not behave this way," Berg retorted.
Attorney questions airline's dress-code policy, given it's summers
Establishing a dress code, American Airlines states, "Dress appropriately; bare feet or offensive clothing aren't allowed." However, Berg added, "If they expect passengers flying around the Caribbean in June in snowsuits, they probably ought to put that in the contract of carriage."
Civil rights organization previously issued warning against American Airlines
To note, in 2017, the National Association for the Advancement of Colored People (NAACP) issued a warning to black American Airlines passengers that they might witness "disrespectful, discriminatory or unsafe conditions."
Although the warning was withdrawn in 2018 after the airline implemented "implicit-bias training" and process to resolve discriminatory complaints, Rowe said no one informed her about the process to file a complaint, despite her requests.
Where did this incident take place?
Asked 2019-07-10 12:42:40 by Aditya Rathore
Answered by NewsBytes
The incident took place in Kingston, Jamaica, as Dr. Tisha Rowe proceeded to board the American Airlines flight.
What is the name of the flight attendant?
Asked 2019-07-10 12:42:40 by Ridhi Gavde
Answered by NewsBytes
The American Airlines flight attendant responsible for the alleged harassment has not been identified throughout reports.
What action has been taken towards American Airlines?
Asked 2019-07-10 12:42:40 by Divya Yadav
Answered by NewsBytes
Currently, Dr. Tisha Rowe has filed a formal complaint against American Airlines and is seeking to take legal action.
When did the incident take place?
Asked 2019-07-10 12:42:40 by Divya Shah
Answered by NewsBytes
The incident took place on June 30, 2019.