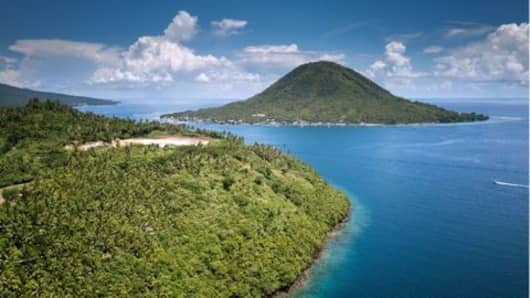 Powerful earthquake with 7.3-magnitude jolts Eastern Indonesia: Details here
A powerful earthquake with a 7.3 magnitude on Sunday hit off eastern Indonesia's remote Maluku Islands, said the United States Geological Survey (USGS). However, no tsunami warning has been issued.
The quake was recorded at around 6:28 pm (local time) about 165km south-southwest of the North Maluku province's Ternate town and at a depth of 10km, according to USGS.
Here's more.
The earthquake was quite strong: Local disaster mitigation official
"The earthquake was quite strong, sending residents to flee outside, they are panicking and many are now waiting on the roadside," local disaster mitigation official Mansur was quoted as saying by news agency AFP.
Concerned authorities in the area were assessing the situation, the official said. He, however, added that there were no immediate reports of casualties.
Aftershock of 5.8-magnitude at North Maluku's Halmahera
The USGS said that an aftershock of 5.8-magnitude occurred at Halmahera, a part of the North Maluku province, about half an hour later. The province was hit by a quake of 6.9-magnitude last week too. However, no extensive damage was reported at the time.
Love World news?
Stay updated with the latest happenings.
Yes, notify Me
People living near the ocean moving to higher ground: Official
"There are no reports of infrastructure damage yet," Iksan Subur, an official with Indonesia's disaster mitigation agency based in South Halmahera Regency of the North Maluku province, was quoted as saying by Reuters.
"But people panicked and ran out of their houses. Some people who live near the ocean are starting to move to higher ground," Subur said.
Indonesia sits on Pacific 'Ring of Fire'
Indonesia experiences frequent earthquakes, tsunamis, and volcanic eruptions as it sits on the Pacific "Ring of Fire". The USGS's website says, "The Ring of Fire is the most seismically and volcanically active zone in the world," because "the Pacific Plate meets many surrounding plates" there.