World
Philippines temporarily halts war on drugs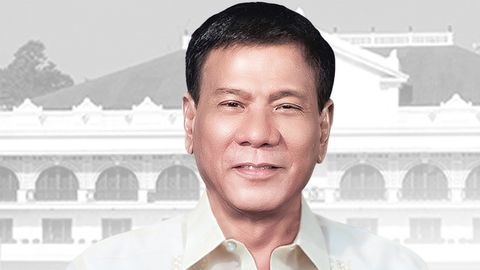 Philippines police chief Ronald dela Rosa put a temporary halt to the country's war on drugs, in an attempt to weed out corrupt police officers from the force.
The step comes in the wake of the killing of a South Korean businessman by police from the force's drug squad.
Rosa said, "To all the rogue cops, beware!...We will cleanse our ranks."
In context:
Corruption and drugs in the Philippines
The Davao Death Squads

Philippines President Duterte has been accused of running extra-judicial killing squads, dubbed the Davao Death Squads, when he was mayor between 1988-2016. They allegedly killed over 1000 criminals, journalists and politicians. A 2012 Human Rights investigation found evidence for the same.
Duterte

Duterte begins War on Drugs
Rodrigo Duterte was elected in a landslide victory as the Philippines President in May 2016, on the promise to 'eradicate' the drug menace.
In his inauguration speech, he said illegal drugs was country's top problem and announced a 'War on Drugs'.
Duterte or 'the Punisher' as he has come to be known as, even encouraged the citizens to kill the drug offenders themselves.
Love World news?


Stay updated with the latest happenings.
Deaths

Over 7000 killed in drug war
Over 7000 Philippine citizens were killed by police and vigilante groups in the country since Duterte launched the war on drugs.
He promised support to policemen accused of extra-judicial killings and encouraged them to to crack down with more force.
Sources attributed over 4000 killings to death squads run by the police.
Several high profile politicians were among those killed.
Killings

Politicians killed by police
In Nov'16, Rolando Espinosa, mayor of Albuera was killed by police officers in his jail-cell. He allegedly fired at police officers who were searching his cell for weapons.
Two weeks later, Samsudin Dimaukom, mayor of Saudi Ampatuan was killed in a shoot-out with police.
Duterte has accused over 150 government officials, judges and police of involvement in the drug-trade and has ordered their surrender.
Murder

South Korean businessman murdered in Philippine police HQ
A South Korean businessman, who was taken from his home near Manila by police under the pretext of a drug raid was killed at the Philippine Police Headquarters.
The killers, at least 3 who were police officers killed him and still collected nearly $100,000 in ransom from his wife.
His body was disposed of in a crematorium run by a former police officer.
South Korea expresses outrage

The international community and South Korea expressed outrage over the extra judicial killing by the police. South Korea's Foreign Minister Yun Byung-se demanded that those responsible be brought to justice. So far, only one police officer has surrendered.
Love World news?


Stay updated with the latest happenings.
Opposition

Duterte's opponents speak out
Senator Leila De Lima said Duterte has been known to use police to carry out political objectives. She said, "the very men involved in anti-drug operations... are involved in illegal activities under the guise of the so-called war on drugs."
Human rights groups have also called for an independent investigation into the death squads, saying that Duterte cannot be expected to investigate himself.
31 Jan 2017

Philippines temporarily halts war on drugs
Promises

Duterte vows to take action
Faced with growing international criticism, Duterte vowed to take action against corrupt police officials.
He said, "when I said I'll protect the police, I'll protect the police. But I won't protect lying."
He added that almost 40% of the Philippine police force is corrupt and were as "lousy as drug lords."
He said he hoped the anti-drugs operations could resume within a month.
01 Feb 2017

Police out, anti-narcotics agency takes over Philippines drug war
Philippines President Rodrigo Duterte's spokesman said the Philippines Drugs Enforcement Agency would run anti-drug operations in the country and the national police have been temporarily withdrawn from anti-drug operations.
Duterte said he had allowed police to carry out operations because of the severity of the nation's drug menace.
However, in light of rampant corruption, the national police have been ordered to halt anti-drug operations.
13 Feb 2017

100 Philippines police officers dismissed over drug charges
Data revealed that at least 100 police officers in the Philippines were discharged from duty since the beginning of last year for drug abuse.
Internal Affairs Service Inspector General Alfegar Triambulo said he had promised President Duterte and the Philippines police chief to eliminate bad elements in the force soon.
He said 40 more officers would be removed from duty by next week.