World
Saudi Arabia to introduce taxes for citizens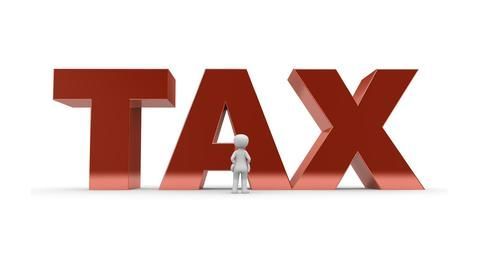 Reeling from the fallout of the massive fiscal deficit in the kingdom last year, Saudi Arabia's cabinet approved the unified agreement on Value Added Tax and selective taxes in the Gulf Cooperation Council states.
Saudi Arabia's cabinet recommended a 5% VAT on select goods, without change in prices to be effective from 2018.
Other GCC countries are expected to implement the tax structure too.
In context:
Taxes in Saudi Arabia?
Oil prices

The 2014 oil slump
In mid-2014, a fall in demand from countries like China, coupled with an increase in production from countries like the US and Canada began affecting global oil prices, pushing them lower.
ISIS's taking over of oil fields in Iraq and Syria further exacerbated the problem due to black-market sales.
The 2015 Iran-nuclear-deal forced Saudi Arabia to scale-up production to compete with Iran's new production.
Budget deficit

Saudi Arabia's budget deficit
Until 2013, Saudi Arabia had a budget surplus between 3-5%. However the global slump in crude oil prices left the country with a $97 billion budget deficit by the end of 2017.
The IMF calculated that it would take several years and deep rooted reforms to pull the country out of the deficit.
Several GCC countries reflected similar data sets.
Love World news?


Stay updated with the latest happenings.
The Gulf Cooperation Council

The GCC is a regional political organization comprising of Bahrain, Kuwait, Oman, Qatar, Saudi Arabia, and the United Arab Emirates. They account for roughly 30% of the world's oil reserves and 33% of global oil production.
December 2015

GCC members agree to introduce taxes
The GCC, comprised of Saudi Arabia, Bahrain, Qatar, UAE , Kuwait and Oman have agreed to create a framework to introduce a 5% VAT, to generate revenues and overcome fiscal deficits due to the slump in oil prices.
Military campaigns in Yemen and Syria also took a toll on state finances.
Taxation also seeks to move the countries away from oil dependence.
Extraordinary measures to cope with deficit

In an attempt to cope with the budget deficit, Saudi Arabia froze major building projects, cut cabinet ministers' salaries and imposed a wage freeze on civil servants. It is also considering lifting fuel subsidies to citizens. They also seek to double taxes on tobacco.
April 2016

Saudi's Vision 2030: An attempt at reforms
Saudi Arabia's Deputy Crown Prince Mohammed bin Salman unveiled the "Saudi Vision 2030" to reduce economic dependence on oil.
It envisaged raising non-oil revenue to $160 billion by 2020 and $267 billion by 2030.
It includes selling shares of state-owned companies, injecting money into public investment, and privatizing airports, education and health-care.
The planned diversification also involves localizing renewable energy, focus on tourism, etc,.
Love World news?


Stay updated with the latest happenings.
June 2016

Saudi considers taxing foreign incomes
The Kingdom of Saudi Arabia is reportedly considering imposing taxes on its foreign residents as it wants to reduce its dependency on oil revenue after the oil price downturn.
The proposal was even included in Saudi's National Transformation Plan, which is an ambitious multi-year program.
However, Saudi's Finance Minister-Ibrahim al-Assaf stated that the tax proposal was only an initiative that would be discussed.
31 Jan 2017

Saudi Arabia to introduce taxes for citizens