World
Iran confirms missile test, says no breach of nuclear deal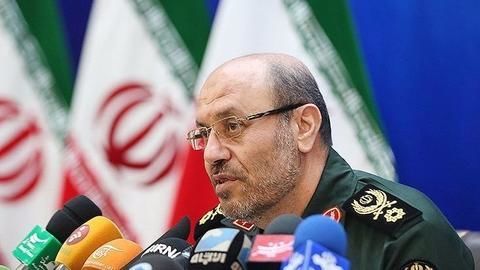 Iran confirmed that it had tested a missile while also stating that the test was not in violation of its 2015 nuclear accord with world powers.
Iranian Defence Minister Hossein Dehghan said, "The recent test was in line with our plans and we will not allow foreigners to interfere in our defence affairs."
It is a first such test by Iran during Trump's administration.
In context:
Iran's controversial missile test
Summary

2015 Iran nuclear deal
The 2015 Iran nuclear deal is an agreement reached between Iran and six world powers (P5+1 : America, France, Britain, China, Russia, plus Germany) over the Islamic country's nuclear program.
As per the accord Iran agreed to reduce its stockpile of low-enriched Uranium by 98%, restrict its Uranium enrichment capacity for 15 years, in return for relief from economic sanctions.
31 Jan 2017

Iran tests ballistic missile
According to the US officials, Iran carried out a ballistic missile test on 29 Jan at a site east of Tehran.
The medium-range ballistic missile reportedly exploded after flying 1,010 km.
Iran carried out several such tests after the 2015 nuclear deal.
The new US Ambassador to the United Nations Nikki Haley slammed Iran calling the test "absolutely unacceptable."
Love World news?


Stay updated with the latest happenings.
UNSC Resolution 2231

The United Nations Security Council Resolution 2231 calls upon Iran not to undertake any activity related to ballistic missiles capable of delivering nuclear weapons. The UNSC meeting on Tuesday recommended the missile testing issue to be studied at committee level.
31 Jan 2017

Israel condemns the test, EU appeals Tehran to refrain
Israel condemned Iran's missile test the loudest with its PM Benjamin Netanyahu calling it the "flagrant violation" of UNSC resolution.
EU appealed Iran to refrain from such tests "which deepen mistrust."
French top diplomat Jean-Marc Ayrault said that he made his disquiet over the test clear to Iranian Foreign Minister, and said the test was "contrary to spirit of" UNSC resolution.
31 Jan 2017

Tehran warns US against fuelling tensions
Iranian Foreign Minister Javad Zarif said that his country' missiles "are not designed for the capability of carrying a nuclear warhead".
He also warned the US against using Iran's defence programmes as a pretext to fuel tensions.
Moscow jumped to Iran's defence saying the missile test did not breach UNSC Resolution 2231.
02 Feb 2017

Iran confirms missile test, says no breach of nuclear deal
Love World news?


Stay updated with the latest happenings.
04 Feb 2017

Trump imposes sanctions on Iran after missile test
The Trump administration has imposed sanctions on 25 individuals and companies linked to Iran's missile program.
The move comes after Iran's recent ballistic missile test.
Trump tweeted: "Iran is playing with fire - they don't appreciate how 'kind' President Obama was to them. Not me!"
Iran responded by calling the threats from "an inexperienced person" useless, in a reference to Trump.
05 Feb 2017

Iran to carry out missile exercise
Iran conducted missile tests at a military exercise in the wake of Donald Trump's imposition of fresh sanctions against the country.
Brigadier General Amir Ali Hajizadeh, commander of the IRGC's aerospace division said, Iran tested missiles and radar systems at a desert in the northern province of Semnan.
He said "If the enemy falls out of line, our missiles will pour down on them."