World
Former French president Nicolas Sarkozy to stand trial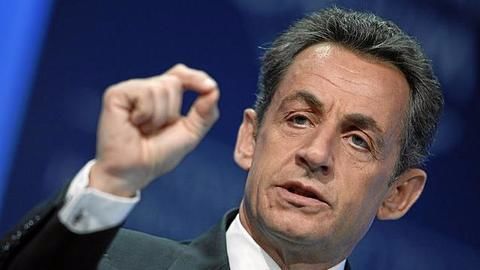 Ex-French President Nicolas Sarkozy will face trial over the alleged illegal financing during his unsuccessful 2012 re-election campaign.
The judicial decision was arrived upon after the French premier's legal efforts to prevent it failed in last December.
The trial will focus on whether Sarkozy had the knowledge of the fraud.
Reportedly 13 others would also stand trial in the so called "Bygmalion Affair."
In context:
Nicolas Sarkozy's illegal campaign financing controversy
Introduction

Nicolas Sarkozy
Nicolas Sarkozy served as the 23rd President of France from 2007-2012.
He represented the UMP (now The Republicans), a center-right political party and had a failed campaign for the 2012 presidential re-election.
Sarkozy also unsuccessfully ran in the French Republican presidential primary 2016, held to select the 2017 presidential candidate. He was defeated in the first round of voting.
16 Feb 2016

Legal troubles for Sarkozy over 2012 campaign funding
Sarkozy was placed under formal investigation in Feb 2016, in a probe into his 2012 campaign funding. His campaign spending was more than twice the legal limit.
The probe is a prelude to a possible trial but doesn't necessarily lead to prosecution.
Sarkozy had repeatedly denied knowledge of the overspending. He said he was not involved in the details of campaign finance.
Love World news?


Stay updated with the latest happenings.
Details

What is the alleged fraud?
According to the French prosecution, Sarkozy expended over the €22.5 million spending limit by using false invoices from a PR firm called Bygmalion.
Bygmalion handled the self-promoting Sarkozy's appearances during 2012 campaign.
Bygmalion allegedly charged €18.5 million to the Republicans party for Sarkozy campaign. This allowed the excessive campaign spending, by the way of dual accounting fraud.
Other scandals Sarkozy was alleged of

Sarkozy was alleged of using money from the late Libyan dictator Gaddafi to fund his 2007 election campaign. He was also alleged of involving in kickbacks from a 1996 arms deal and of trying to bribe a magistrate to get information on another

corruption

case.
08 Feb 2017

Former French president Nicolas Sarkozy to stand trial
Sarkozy the only second French president to face trial

Sarkozy is the only second French president to be tried. Previously, Jacques Chirac was tried and given a 2-year suspended prison sentence in 2011. Illegal party funding, as in Sarkozy's case, caries a maximum prison sentence of one year and a fine of €3,750.