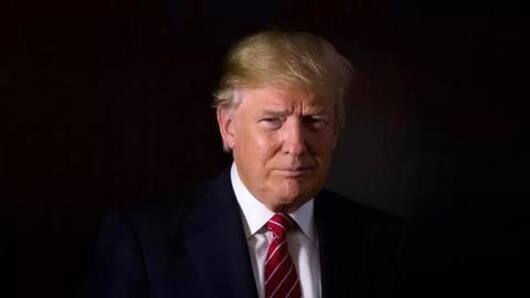 President Trump meets with airline CEOs
President Trump is scheduled to meet with CEOs of Delta Airlines and United Airlines.
American airlines are seeking assistance from Trump administration to tackle increasing flights from Middle East and European countries, which are reportedly infringing on aviation treaties.
This meeting is expected to be attended by Chief executives of passenger and cargo airlines and operators of US airports.
Allegations made by US airlines
US airlines have made serious allegations against certain foreign carriers.
Reportedly, state-owned airlines like Etihad, Qatar and Emirates have received over $50 billion dollars in government subsidies since 2004 allowing them to exploit 'Open Skies' treaties.
American airlines believe that, "If left unchecked we will continue to see the Gulf carriers expand in the US market" putting 300,000 American jobs at risk.
Open Skies agreements
'Open Skies' is an international policy that ensures liberalization of international commercial aviation to create a free-market environment for the airline industry. Since 1992, the US has signed more than 100 open-skies agreements.
Love World news?
Stay updated with the latest happenings.
Yes, notify Me
What do the airlines want?
Foreign carries like Etihad, Emirates and Qatar have unfettered access to the US market which they have been accused of exploiting.
US airlines want the Trump administration to renegotiate trade agreements which allow heavily subsidized airlines unfair advantages over American airlines.
These allegations are denied by the foreign carriers in question.
However, some smaller US carriers like JetBlue, Hawaiian oppose renegotiation of 'Open-Skies' agreements.
Skewed competition
American Airlines CEO Doug Parker wrote to Secretary of State Rex Tillerson: "The subsidies allow the Gulf carriers to operate without concern for turning a profit, unlike US airlines, and therefore focus entirely on stripping market share and driving out competition."
Overhauling the airline sector
During the presidential campaign, Trump lamented abysmal state of some US airports.
Airline bigwigs are hoping to discuss up-gradation of airport infrastructure, air traffic modernization, regulatory reform and other related key issues.
In the past, President Trump has promised to tear up trade deals that cost American jobs.
So far, White House has not given any indication of where they stand on this issue.